Shipping on eBay to Australia
eBay is one of the most popular online market places visited by many consumers who are looking for the best deal on the items they want to purchase. Any person can sell on eBay insofar as the person meets the requirements. A good number of businesses and even individuals are now selling their items on eBay. Some individuals selling some items on the site are using it as means of making extra income. Selling on eBay is not the same thing as selling offline. That you can sell offline does not mean that you can sell on eBay. This is because if you are selling on eBay, you have to also deal with challenges involved in sending items to eBay buyers in Australia or other locations. The tips given below will help you to ship items to their buyers if you are selling on eBay.

eBay is a veritable shopping platform where you can sell almost everything. However, just like with other online marketplaces when you buy or sell anything from eBay, you have to ship it to the stipulated address. It is therefore important that you learn how to organize international shipping on eBay as well as how to calculate eBay shipping cost. This is because the miscalculation of the total costs has implicaations for both the buyers and sellers. If the postage price is excessively calculated, the seller will lose the sale and if it is too low, the seller will lose his or her gain. On the side of the buyer, if you don't know how to calculate the shipping costs, you will not be able to review the UK to Australia eBay shipping fees of the sellers or to ascertain whether they are correct or not.
eBay has its shipping policy. Whether you want to do the shipping on eBay to Australia from UK by yourself or utilize the eBay shipping options, it is necessary that you do that in compliance with eBay shipping policy. Therefore learning the policy of eBay is the first step of learning how to calculate eBay shipping cost. You will find some of the tips to apply regarding eBay shipping cost below on that page.
You have two options to choose from. You can either go for flat or calculated shipping option. Flat rate postage on eBay means all customers are charged the same rate regardless of their location or where the items will be delivered. So in case you are shipping to eBay seller in Australia from UK it could be cost-effective solution for you.
In the calculated international delivery options, the items are not charged the same price. Each customer is charged differently for each package. The cost of shipping eBay package from UK to Australia depends on a number of factors which include the weight and size of the items, the location or address where the items will be shipped and the type of carrier to be used.
eBay has a shipping calculator that you can utilize to determine which carrier and option is most suitable for you. It also allows you to compare sea shipping vs air freight delivery. However, this tool will only provide the rate from UPS, FedEx and USPS. However, it will not provide any information about regional as well as local pack and ship stores.
Cheap eBay shipping services from UK to Australia
If you don't want to use eBay when calculating the cost of your shipment, you are allowed to use an outside source to determine the international packing and shipping costs. The options described above are all good but the problem with them is that they are time consuming and also require research. But if you are using a reliable outside sources, you will not do any research or waste any money. It all depending on the quality of the services offered by the outside shipping companies that offer international eBay delivery. We feel glad to tell you that we are the right outsource to help you in this regard, as we can offer shipping eBay items from UK to Australia at competetive rates. Our experts are well trained in providing accurate and instant UK to Australia eBay shipping costs. Whether your items are unpacked or packed and regardless of their sizes, our sites will be able to provide you with accurate prices. The implication of the sentence above is that you must not pack your items before you can obtain a moving quote to Australia. You can obtain ebay postage rates on any type and size of items from us.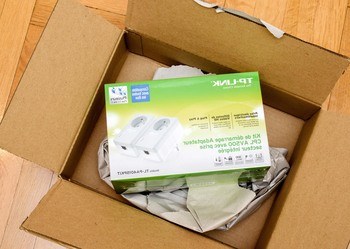 If you are using our cheap eBay international deliverye services to Australia or any other location, you will not have any need to contact any other vendor for this information. We will display the packing and delivery costs in one place to make it easy for you to make an informed decision. We also do not charge any dime for the quotes we provide. Our quotes are not only accurate, they are also instantly provided. As reputable shipping company, we provide both local and international delivery services and not just quotes. Our shipping services are highly affordable and efficient. With our eBay parcel delivery services, you will save money on your delivery, regardles if it's overseas delivery or local shipping to Sydney from Newcastle.
If you make purchases from eBay in Australia, you should not limit yourself to eBay shipping options. You can try our budget-friendly eBay methods of sending goods. With our services, you will be able to obtain instant quotes for packing and shipping as well price comparisons for many movers to Australia. We are capable of beginning and completing the shipment of your eBay purchase to Australia whether you are an individual buyer or seller or any company that offers packing and shipment of eBay purchases.
eBay shipping via courier's flat rate option
If you do not want to ship the item by yourself, you may consider using the flat rate shipping of local companies moving to Australia. As the name already tells you, in this option, the delivery price for each type and size of envelop has its fixed price regarding their weight. So, if you are using UK to Australia courier services, you don't have to bother yourself about calculating the cost or weighing the box. However, the weight of the ebay item to be shipped via this option should not be more than 70 pounds. In other words, you can only make use of this option if your package does not weigh more than 70 pounds. There are several flat rate options that you should consider using. The most popular type is the priority mail flat rate. However, if you need urgent eBay shipment, you should go for the express mail flat rate.
UK to Australia eBay calculated shipping
The third means of eBay international delivery option is to make use of the eBay calculated shipping to Australia. Here, eBay offers directly in their sell form, the eBay calculator or eBay shipping calculator. It is simple to use this option, especially if you are sending boxes to Australia. Start by choosing the calculated shipping on the sell form. You have to obtain the weight as well as the dimension of the package before you can continue because you need to enter them. Choose about three options of service, then put in your zip code as well as other necessary information including the handling fee, packaging, sales and insurance.
When you list your items, the calculated international postage costs will appear on it. This will make it possible for the eBay buyer to check the cost of sending the items to their various addresses, including shipping to Brisbane.
If you are using this option, you should avoid hiking the shipping price. This is because eBay and many of the buyers do not like high postage fees. So, you have to be very honest when adding the cost of your shipment. You should also take into consideration the final value shipping fee stipulated by eBay and so, you do not forget to read it when you are fixing your delivery cost. Note that you are  also allowed to include the shipping and handling fee in order to make up for the packing costs.
Packing and shipping eBay items on your own
If you are shipping eBay items by yourself, the tips given below will be of help to you.
Knowing the weight of your item
Definitely, you have to charge the buyer for the delivery service so that you will be able to make some gain. This means that you should know the weight of the items that you are selling on eBay. Find out from your shipper how much it will cost for the various items to be shipped to the various locations that you provide services to. With this information at hand, you will know the fair price to charge your customers.
Packaging the items

The first thing to do before you can ship items sold on eBay to their respective buyers is to package the items neatly and properly. How to pack an item depends on the type of item to be shipped. Some items such as t-shirt are better packaged in padded envelope. There are also some items that can only be packaged in cardboard boxes. If you are packing with box, then you should ensure that you make use of strong cardboard box and not bendable boxes. So, the first thing to do when packing an item is to find the right container for the item.
Whatever packing material you are using, it is advisable that you get a size that is a little bit bigger than the items you will be putting in it. This is necessary because there should be extra space to be filled with packing peanuts or any other padding. It is advisable to use new cardboard. Though, you can make use of old cardboard box but the box should be should in good condition. If the old cardboard is bendable, then you should not use it. Another reason why you should make use of new cardboard box is that it will help to impress your customers on eBay.
Getting the packing materials available
Definitely, you will require some packing materials for the packaging of items. However, you will not require all types of packaging stuff. So, the first thing to be done is to get the protection materials ready. Some of the essential materials are bubble wrap, packing peanuts or other loose fill, packing boxes and packing tape. As mentioned above, make sure that all the items to be used is of great quality, especially if sending items of a great value, for example in case of shipping musical instruments or even shipping paintings overseas.
Packing your items
Protect items using appropriate packing stuff, and selection depends on the type of items to be shipped. Make such that the item do not occupy all the spaces. Leave some extra spaces to be filled with packing peanuts, foam or any other material used as cushion. Filling up excess space with these will help to ensure that the item does not move or get any space to move inside the container. They also provide additional security against shocks to the items especially if you are posting breakables, shipping art or other fragile items.. Leave the items unsealed until they are sold.
Weigth the package again
As mentioned above, you have to pay for transportation services which is charged according to the weight of the item. So, after packing your item, it is necessary that you weigh the package to know the weight of the package again to make sure that it tallies with initial measurement you have taken before. If you don't have any postal scale, then you have to take the package to FedEx, UPS or USPS office closer to you. They will help you find out how much the item will be in postage.
Getting your printing labels
It is no big task to get your print labels. You can obtain it directly from your eBay account. Just click on the sold section of your eBay account when you have sold an item. You will find the label which contains necessary information about the package to be shipped. The information contained in the label include the name and address of the buyer, the items bought and other necessary information. You can now use your PC to print the label. When the items are shipped and delivered to the right address, you will receive automatic delivery notification. You will also be provided with a tracking number for keeping track of the status of the consignment. However, this service is not provided free of charge.
Shipping the item
Now the item you sold on eBay is ready for shipping. Take it to the carrier you have chosen their services. They will ship the item for you to any destinations in the OZ. Including shipping to Melbourne or UK to Canberra shipping.
Note!
You must not ship the item you sold on eBay with the carriers mentioned above. You can use any international moving company of your choice to ship eBay items from UK to Australia or other location. In case you are looking for a more affordable services, we can offer that to you. We can ship items of different types to different locations either internationally or locally at a good price. We can even offer car shipping to Australia that has been sold on eBay. If you are looking for quality, quick and efficient eBay shipping services to Australia, you should consider making use of our services. We provide instant quotes. If you need packing help, we can also offer that to you. You can get packing quotes from us as well. Be rest assured that you will be satisfied with our shipping services if you hire it. Save yourself the time and stress of searching for affordable and reliable services by making use of our services.