Not allowed?
The time when you have started planning a holiday overseas or when you are about to start packing your goods when relocating to another country is the right time to find out what can you take and what can you not bring into Australia from the UK.

Sweets?

What items can you not bring?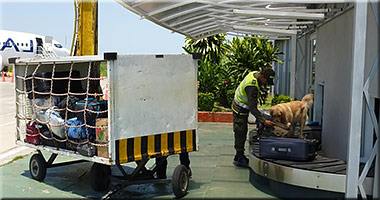 What can I not take into Australia?
Every country has many different items that are prohibited to enter its borders. The most common things or items that are prohibited or are deemed as illegal substances are illegal drugs and drug paraphernalia. These items are prohibited from taking into or out of majority of countries around the world. Australia is not an exception.  Australia prohibits the import and export of certain items for various reasons. The most common reason would be that of a national security risk, whether it is a hazardous food item that can cause mass infection or hazardous material that can cause death to its citizens or diseases of animals and plants. Please contact us for a full list of items - What can I not take into Australia?
The Australian government is primarily responsible for controlling what is brought in and taken out of its borders. The regulations can be based on the total restriction of any of particular item under any circumstance, or the partial restrictions where there needs to be a customs clearance applied to the item in order to import or export. To find out more detailed information on the procedures performed by Customs for specific partially restricted items you must contact the Customs Information and Support Centre. Failure to adhere and comply with these guidelines set by the Customs Information and Support Centre may result in the seizure of the goods or items and fines or possible jail time.
Here is a brief overview on some of the restricted and prohibited items not allowed to be brought to OZ:
Restricted or partially restricted items you cannot bring into Australia from the UK
Below you can see a list of items you can't bring into Australia from England, Scotland, Wales and Ireland.
Anabolic or androgenic substances
Anabolic and androgenic substances are used by people to physically enhance their bones and muscles. These substances promote rapid growth in the body. They come in supplement or formula form. This restriction has been issued by the Minister of Health. There are no exceptions for this substance and is therefore deemed as a complete restriction. You can't take any steroids or anabolic substances to Australia, they are prohibited.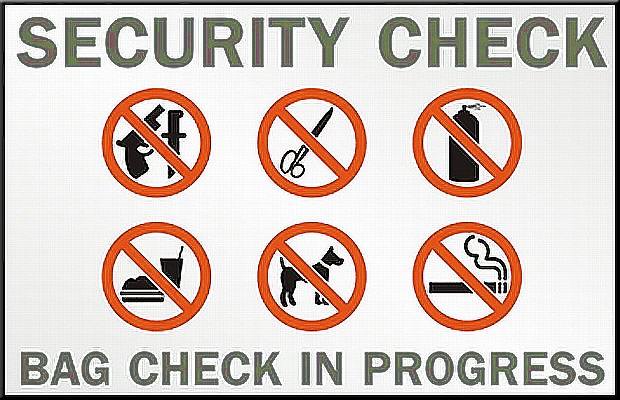 Antibiotics
The commercial importation of any form of antibiotics is a complete restriction. These antibiotics include:
Traditional penicillin
Sulpha drugs,
Tetracyclines
Dapsone
Anti-viral medication
Rifampicin
Nitrofurazones
The only exemption with taking antibiotics is when they are used for personal use by a traveller into the country. The visitor must only possess enough for their stay or enough for the course of their treatment which should be no more than 3 months. This restriction has been issued by the Minister of health. Travellers are advised to consult the Customs legislation at the Office of Chemical Safety.
Credit cards – counterfeit
Counterfeit cards are defined as cards that are imitated or pose as a debit or credit card. These are non- genuine cards that are used to create fraud or perform fraudulent activity. These items are classified as a complete restriction without any possible exemptions or exceptions. This restriction has been enforced and issued by the Minister of Immigration and Border Protection.
Drugs and narcotics
Certain drugs and narcotics have certain restrictions and other are completely prohibited. You should definitely put them on your list of items you can't take into Australia from the UK. Some of the prohibited imports deemed by Customs Regulations Schedule 4 are:
Isomers of a controlled compound or chemical
Mixture of isomers of a controlled compound or chemical
Substances that contain any controlled chemicals or compounds together with isomers and mixtures of isomers
Derivative of the controlled chemical that includes isomers and mixtures of isomers
There are exemptions for passengers who are traveling to Australia by ship or air. These passengers do not need a clearance or permit if:
The controlled substance is used for medicinal purposes directed for themselves or their travel partner or pet.
The controlled substance is a prescription for a pre-existing condition. This prescription must be presented when they arrived.
All the prescribed controlled substances must not exceed the course of treatment nor must it exceed a supply of 3 months.
All the above restrictions have been issued by the Minister of Health.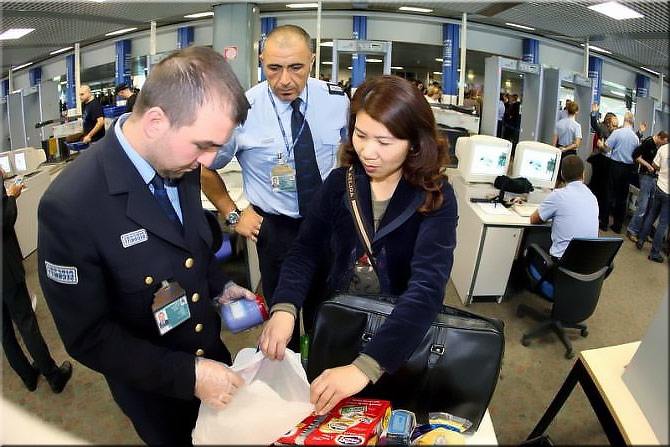 Objectionable material
Adult movies and other objectionable material are defined and described as any type of films, print publication, computer games that are:
Objectionable Adult movies, magazines, pictures
Crime and cruelty
Violence toward women or sexual partner
Drug misuse
Terrorist acts or acts that depict revolting against Australian laws
Drug addiction
Any offending material that goes against any social and moral standards of the Australian law and government.
What items can I not take to Australia? Please feel free to contact us for more information. We can email you our list of items you can not take into OZ. Contact us whether you are planning furniture shipping to Coffs Harbour or car shipping to Perth.
Some items and goods bearing certain words can be also not allowed to bring into Australia. For example the word "ANZAC" - stating for Australian and New Zealand Army Corps should not be placed on any items you want to bring to OZ. The usage of the ANZAC word has been regulated by the War Precautions Act. The act very precisely describes when the ANZAC word can be used, in what situation and by who. For instance it is not allowed to use it for any commercial purposes. It is also not allowed to use it to name your private goods, pets and other properties. If you have any items with that word on them you need to ask the Minister for Veterans' Affairs for a written permission to be able to take it with you.