Holidays to Australia
Planning holiday alone or through a travel agent?
This question everyone must answer himself. There are quite a few advantages of letting the agent organize your holidays in Australia. For example you do not have to worry about another night or a meal. However some people would say that planning the holiday on your own is the flavour of the real traveling across foreign and unknown countries. We belong to the latter group and recommend all travellers the planning and organizing your dreamed family holiday in OZ alone. If you decide to plan your journey you are guaranteed much more adventures, you will meet more people and explore Australia in more details. By spending more time with locals you will learn how the real Australian life looks like. Traveling alone should not cause anyone undue difficulties. If your holiday budget is pretty tight it is worth to mention the fact that it is certainly cheaper to get organized everything by you.
Traveling / holiday visa
Unfortunately whether you are British, French or Spanish you will need a visa to enter Australia. Currently the granting of travel visas is much simpler than it used to be and you can do everything yourself on the internet. 3 month traveling visa is free! In addition, the Australian holiday visa entitles you to multiple entries to the country within a period of one year. You have to remember though not to exceed the period of 3 month at one stay.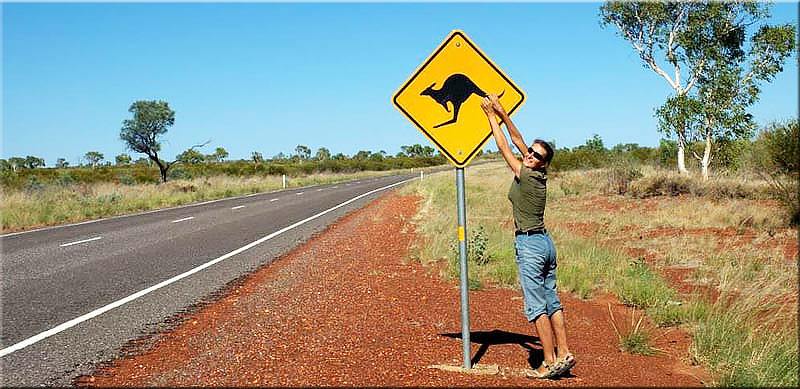 If you stay over than 3 months the visa will be revoked, you may be deported back to the UK and you may be banned from future holidays in OZ. Luckily there is a way around it. You can take a plane to New Zealand or Bali and return to OZ. There are two types of holiday visas available: 6 and 12 months.
Currently, the traveling visa is just a digital record in the computer system, visible to the airline officer doing the briefing ( check-in and check-out) at the airport. Just in case you should carry with you a printout of an e-mail confirming the grant of the visa.
Holiday seasons
This is one of the most important issues when planning a trip to Australia. Seasons in Australia are reversed in relation to the United Kingdom and there is winter in OZ during the UK school holidays.
The general rule is that the best time to travel to the south of Australia ( Sydney, Melbourne, Adelaide, Perth ) is the summer - December – February in the UK. Winter would not be the happiest choice because of the short day and bad weather.
The best time to make a holiday trip to the North of Australia ( Queensland, removals to Darwin , Kimberley ) is in the winter when there is a dry season - June – August in the UK. The summer is very rainy and a lot of roads are impassable, and besides, it is still raining. The length of the day in the north of the country is not that important because the differences between the length of the day in the summer and winter are minimal.
You can have both "fish and aquarium" by going to Australia in spring - September – October in the UK and autumn - March – April in the UK. Then it is not too wet in the tropics, and to the south the weather is quite tolerable as the temperature does not hit the highest levels.
Holiday and travel insurance
Basically you have 2 choices:
Cheaper insurance package that you can get from a UK Insurance Company like AXA, Churchill or Zurich Travel Insurance would be one proposition. The other option is a bit more expensive but according to emails from our customers more reliable. It is a medical family insurance for foreign tourists offered in Australia by Australian Insurance Firms and Brokers.
The second option you can get for example from Medibank and a number of other companies. Just go to google.com.au and look for "visitors cover". If you add to this phrase the word "comparison" you will be able to compare a significant number of Australia Travel Insurance quotes.  Visitors holiday Covers offered by Medicare are roughly the same level of insurance as this provided to Australian Citizens. The family travel insurance acquired directly from Australian Holiday Insurance Agents is a lot more expensive than the one offered by UK firms. However you will appreciate it if have to carry expensive hospital treatment which costs will exceed the amount of the travel policy acquired in the UK.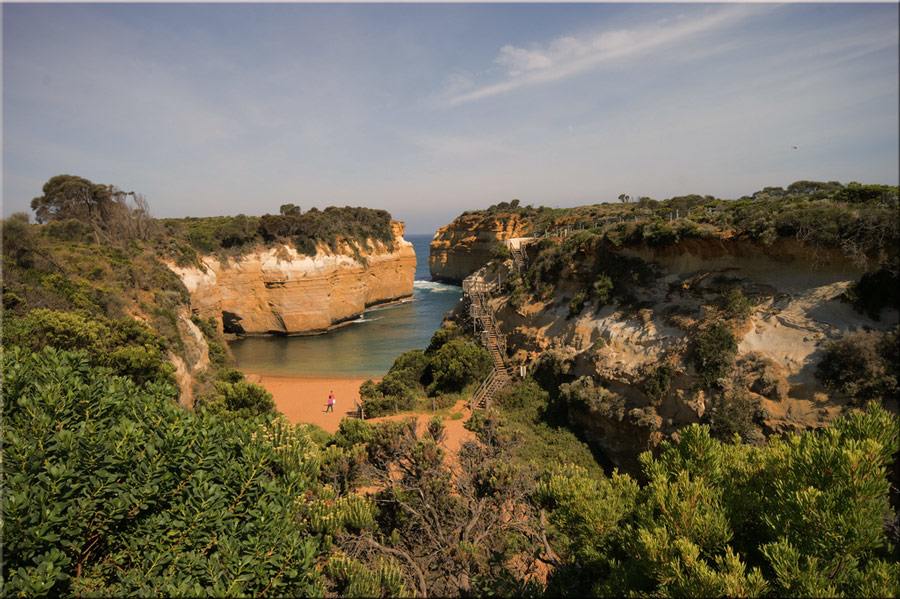 Note chronic diseases! The treatment of diseases resulting from pre-existing ailments (existing condition), will not be refunded by a standard holidays policy. In some cases it is possible to take out an expensive traveling insurance option for this occasion. Unfortunately we have not found such a possibility offered by Australian visitor insurers.
Cheap holiday flight tickets
It is best to look for connections through a travel agent. Tickets purchased through the Holiday Agent are usually cheaper than those purchased directly from the carrier. In addition, tickets are cheaper for a short-term holiday return (within 3 months) and for outside peak periods which is tourist summer December – January in the UK and winter - July- August in the UK. However getting the cheapest tickets from Travel Agencies is not a principle. Often individual airlines arrange promotions on selected flights in selected dates. You need to take in to account that the dates of such tickets can't be changed. A cheap ticket would cost you about £700 return. For more info on how to travel to OZ you can contact immigration agents.
When it comes to choosing the airline most travellers always choose those lines that offer just the cheapest ticket. If someone is particularly keen on the quality service we would recommend one of the following lines: East Asia - Singapore, Hong Kong and Malaysia.
Traveling with low cost airlines
Particular ruts are served by so-called "Low-cost holiday carriers." Adventure seekers can try to make the whole flight to Australia combining few most popular air routes such as London – Hong Kong, Hong Kong - Singapore, Singapore - Melbourne. Unfortunately each part of the journey is operated by different airline.
This way of finding and booking cheap touring holiday tickets is very effective and it should be significantly cheaper than the traditional one. Unfortunately it is also more risky. If one of the airlines fails to transport you on time it will not take any responsibility for you not catching the other flight and the entire plan will collapse. You may get stack somewhere for a couple of days and end up paying extra money for hotels and another tickets. You should plan your holiday trip to Australia well in advance, at least 6 months or even earlier.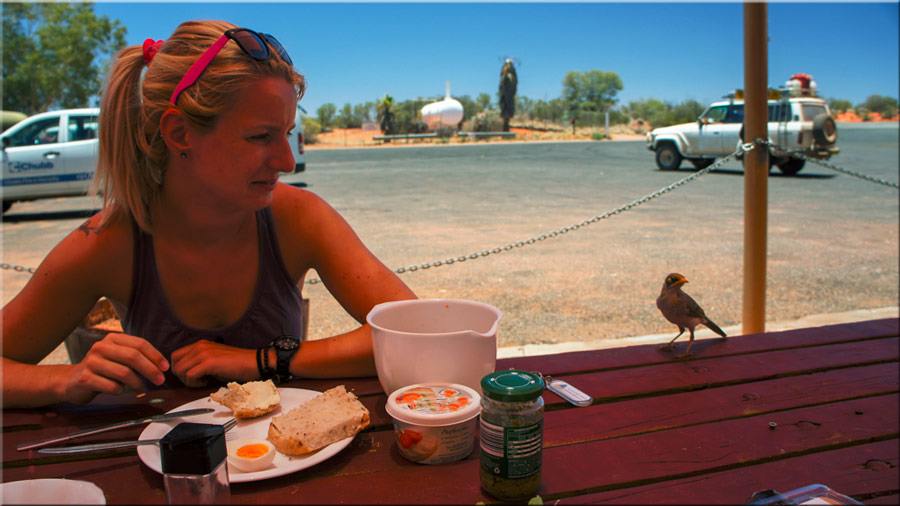 This will increase your chances to book cheaper holiday by 50%. So if you have plenty of time and grooving desire for adventure this may be an option to consider.
The traveling time on the plane
You may wonder how long does the flight take from the UK to Australia? As you probably know Australia is terribly far away. The traveling time is about 24 hours and usually you will have at least 2 or 3 changes.
You can travel directly from London or from one of the biggest European airports (London, Frankfurt, Zurich, Vienna, Amsterdam, Paris, and a few others) with connections to Asia. You can also skip this option and take a direct flight from the UK to Dubai or to Doha.
From Europe you can travel to one of the airports in Asia where you can catch a flight to Hong Kong, Bangkok, Singapore, Kuala Lumpur or Dubai.
Traveling from Asia to Australia
The flight from Central Asia to OZ is in principle the longest part of the trip and takes about 12 hours. Walking through the airport during the change you can get that strange kind of feeling of being far away from home, in the middle of nowhere and at the same time very far away from the final destination even though you have been traveling for a long time already.
We do not know if you can get used to the length of the flight. To make the time goes quicker take a lot of newspapers or touring holiday and traveling guides to read. You can also take some videos however there are several videos on the plane.
Once you have read all that was worthy of reading and watch all the films that were worth seeing it turns out that this is only the half of the flight and the plane is just somewhere over Kazakhstan.
The boredom is killed for a while from time to time when the meals are served. Usually there are two meals during the 12 hours trip.
You should keep in mind that during such a long traveling time on the plane to Australia you may be at risk for deep vein thrombosis (DVT) also called clotting disorder and pulmonary embolism (PE). Why it is dangerous? In the case of this disease the mortality is about 30 %. What disease it actually is and how what you can do to minimise the risk of getting sick. The DVT usually starts in your legs when in one of your large veins a blood clot forms. At some point a piece of the clot can separate and travel to your lungs. As the result you get the PE which can even cause the death. It is advisable you force yourself during the flight to get up from your seat every 2-3 hours just to liven up your bones. It is believed that an aspirin prevents thrombosis, but this has not been confirmed by the medicine.
It is also advisable to watch out for your holiday hand luggage and not take any gifts from any fellow travellers.  Keep in mind that in all Asian countries you may face the death penalty for carrying drugs.
Traveling to Australia with a luggage
Baggage can be divided into a hand-held (taken into the aircraft cabin, usually up to 7 kg) and paid off (called "checked -in travelling baggage") luggage, which goes into the hold of the aircraft, usually max. 20kg.. All dangerous items like a knife or scissors can't travel with you in the cabin. You should put them in to the big luggage. In your hand luggage you can't also carry any liquids (including water and suntan lotion) in containers holding more than 100ml. You can stock up on water in a shop located behind the control point.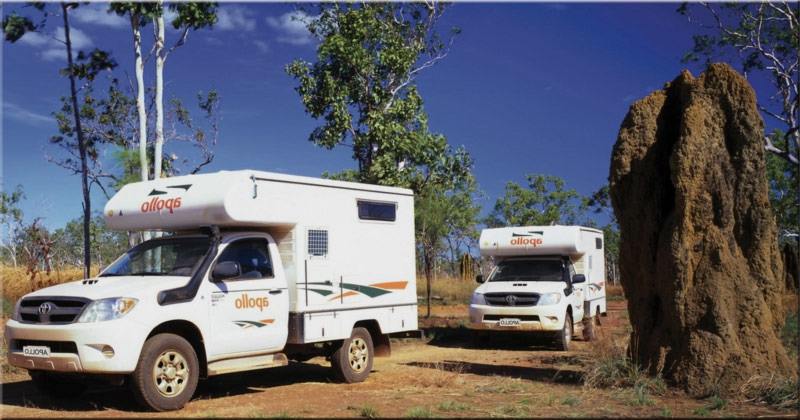 Beware of tax-free shopping! The alcohol can be only purchased if travel directly to Australia with no change. For example sending a bottle of alcohol for example whiskey, purchased at one of the airport in Europe will be confiscated during the airline change in Asia!
Short stopover holiday on your way to OZ
While traveling to Australia from the UK you can make a short holiday break in one of the urban hubs where you have to call at and change. Since the trip to Australia is always associated with changes it is virtually always possible to make a short holiday for instance in Hong Kong, Singapore, Bangkok, Kuala Lumpur or Dubai. Sometimes we call it a full or multiple package family holidays to Australia. Such a holiday with a few last minute stops always makes your journey more thrilling.
Also the flight tickets do not have to cost more than usual and we would say it is quite on the contrary. If you can afford a couple of days gap between the flights you have more flexibility and consequently more opportunities to make your family holiday to Australia cheaper. In case you use a travel agent you need to agree with him in detail the date and time of outlets to OZ. Very often some individual lines also offer special promotions for tourists taking short holiday break in their home town.
The disadvantage of traveling to Australia with short stopover holidays in between traveling is the fact that you will not be offered any storage space to keep your luggage. If you have a lot of baggage shipping you will have to spend some time and extra money to organize yourself a self-storage for the time of your stopover break.  For people touring and traveling alone this is not a problem at all but if moving with children across the town with plenty of their baggage may be a nightmare.
Incoming passenger card
Every person crossing the Australian border has to fill out a special form called "Incoming passenger card '. It is a small chit on which you have to put some information about your flight, scheduled holiday stay in Australia, health ( particularly the question of tuberculosis) and the contents of your baggage (for customs clearance and quarantine purposes ).
The Incoming Passenger cards are given to holidaymakers on the final plane to Australia by the flight attendants and are only available in English. Travellers that do not speak English or have problems with filling out the card have to wait until the landing and ask for the card to be translated to them at the airport.
Visitors border control and quarantine
Fearing an uncontrolled influx of not-existing in Australia diseases, bacterial, unwanted animals and plants Australia has introduced a lot of restrictions on imported goods and it carries out a very strict control of each luggage.
It is good to be ready to declare or items to be cleared. It speeds up the clearance and you will be able to start your holiday with no stress and problem. The border control and baggage check is carried out not just by people and what will not be spotted on the X-ray monitor it will be sniffed out be beagles and Labradors.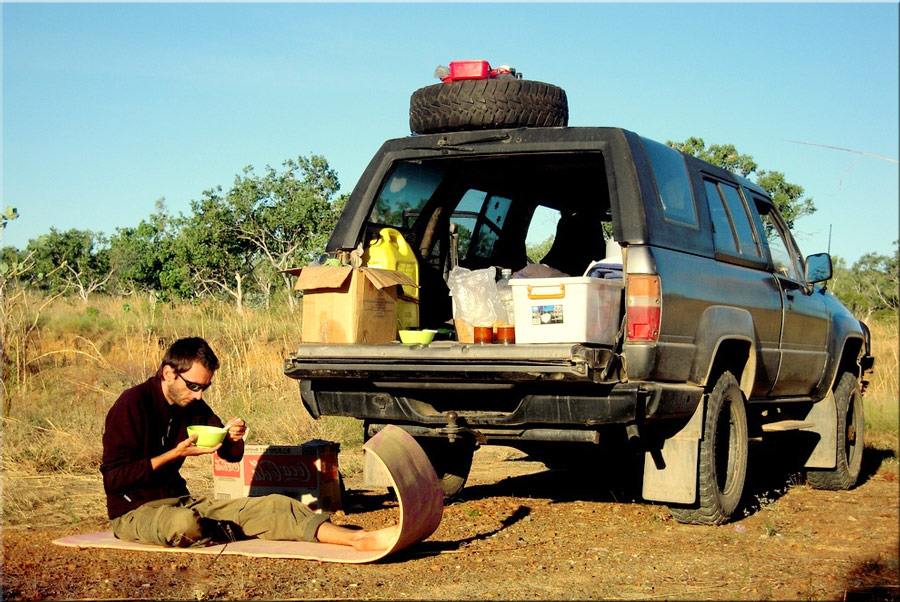 Starting your family holidays
Once you have gone through the customs and passport control you can start your lovely Australian holidays. But first you have to get used to the time change but that is a topic for another article.
If you want to go on holiday to Australia and would like to meet someone to help you plan your journey we will be happy to help. Get some tips, advice and take advantage of our experience. Remember a good plan will make your holiday in OZ cheap. You will see more, meet more people and explore urban areas as well as find out how the real life in Australia looks like. We can help you find holiday fellow passengers and email you our guides with most popular walking and wandering routes. We will tell you how to find people to travel with.
Together in a group your holiday will be more safe and enjoyable. Get some useful and helpful info on how to organize a cheap holiday to Australia. Learn how to travel and get from the UK to OZ to spend your best and unforgettable holiday ever. We will give you hundreds of ideas on how to spend your annual leave actively. Let us prepare a tailor made holidays to Australia for you and your kids, children and other member of your family. If you are looking for best holiday deal we will find the best package at affordable price. We have advised and sent 100 of people on holiday to Perth, Sydney, Melbourne and to other cities in Australia.
Last-minute holiday deals to OZ
Another option for a cheap holiday deal is suitable for people with a very flexible annual leave time. There are quite a few websites offering last minute holiday offers and packages for singles and families but at a very short notice. The cheapest options are available at as little as two or one day notice. Very often you do not even get enough time to pack your gear. Also you must have possessed the visa entitling you to travel and spend holiday with your children in Australia. Last minute holiday 2014 packages can be significantly cheaper even up to 60% from the normal price. Yes, we know it would be nice to spend all that saved money on eating and drinking in nice restaurants or on extending you holiday or on getting more mementoes, souvenirs or gifts for your family and friends.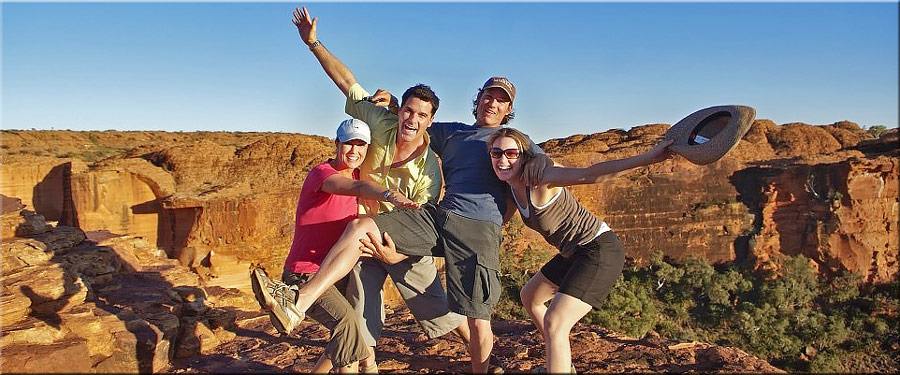 To make your journey even cheaper you can also contact a number of travel agents and tell them you are looking for last minute holidays package to Australia and are ready to go even at one day notice. You have to be patient though as really good, cheap and best holiday deals do not appear very often. There are also low cost and low deposit holiday deals available. Remember cheap because of the last minute deal does not always mean a good value for money. Check what does the package include and evaluate whether it is really cheapest and best deal or someone is trying to rip you off. There is nothing worse than seeing your family angry and unhappy on your family journey.
You can also try to use holiday comparison websites and compare holidays to Australia deals and packages 2014 from all over the Europe. Check best Australia summer activities. Such an approach will give you better flexibility and higher chances of finding what could be of a great interest to you.
Bargains, travel deals, compare holiday prices in Cairns 2015, summer beach holidays, online, abroad or working journeys can be found on the internet.