Places to see
Find out best top places to visit in Australia. Discover when, why and where to go to make most of your trip. Do you know what's the best time to visit OZ or what are most popular Australian monuments of nature? Read the article below and find out answers to all questions above and more!

Best time to visit
Australia and Oceania is a huge continent. It is 33 times bigger than United Kingdom. The weather during the same time of the year vary with the area. So what's the best time to visit Australia? Where to go and at what time of the year to make most of your holidays in Australia?

Visiting Australia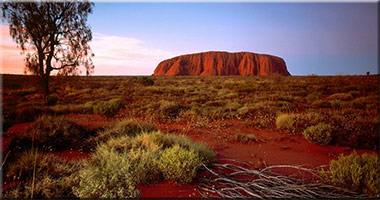 Best top places to visit in Australia
If you are coming to Australia for the first time, you should keep your expectation very high. The Commonwealth of Australia as it is officially known is one of the highly developed and wealthiest countries of the world. It is highly rated in a lot of international comparisons of national performance in such aspects as health, economic freedom, quality of life, employment opportunities, protection of civil liberties and political rights and many more. As a country, it is very large in total area covering numerous smaller islands, Island of Tasmania and the mainland of the Australian continent. It borders East Timor, Indonesia and Papua New Guinea in the north; in the north-east, it shares boundary with Solomon Islands, New Caledonia and Vanuatu; and in the southeast, it borders New Zealand.  Australia is a nice, one of the top and best places to visit for many reasons such as holidays, sightseeing, business trip, recreation, employment, medical treatment and educational purposes. Here are some facts to note about things to do, must see monuments of nature and must go to places in OZ.
Best time to visit Australia
You probably wonder what's the best time to visit Australia? Well the weather is quite the opposite of the United Kingdom weather or weather in the Northern Hemisphere. The Northern Hemisphere's winter season is the Australian Summer season which starts from December through February; the winter season in Australia begins in June and ends around August; springs runs from September to November while the autumn falls in March to May.  In Australia, the midwinter seasons runs between July and August.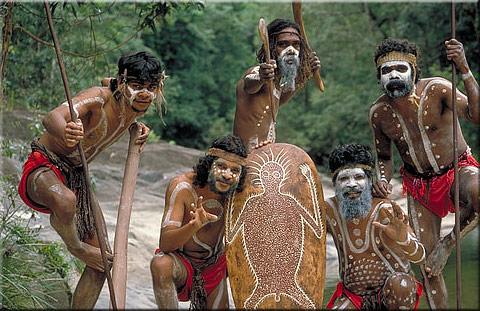 Generally, the country has a temperate weather. However, owing to the country's size, the climate is not always the same in all parts of Australia. So, what's the best time to visit Australia?
Most places in the Northern Territory such as Alice Springs, Palmerstone, Nhulunbuy and others have warm weather much of the time through the year.
The New South Wales is located in the temperate zone. The climate of this part of Australia is heavily influenced by the Great Diving Range leading to 4 different zones, namely, the highlands, coastal strip, the flatter country and western slopes. Sydney has a temperate climate with over 340 sunny days throughout the year.
Adelaide which is the capital of the South Australia is rated as the driest of all the capital cities in Australia. It experiences hot and dry summers and mild wet winters. It has an average maximum temperature of 15-16oc during the winter season and 29oc during the summer.
There are a number of climatic zones in Western Australia because of its large size. The north-west part of this region experiences heavy rainfall during the summer season while there are hot and dry summers and mild and wet winters in the southwest of the region. The hottest month of the year in Perth is in February.
There is also a variety of climate zones in Victoria. Brisbane experiences a subtropical climate. The weather is warm much of the time in Brisbane. The inland west of Queensland is known for its hot summers with low rainfall but the north experiences monsoon season while the coastal strip has warm temperate climate. Other territories in Australia have their unique climatic condition
When to visit Australia?
Owing to availability of different climate conditions in various regions of Australia, it is not easy to choose the best time to visit Australia. It all depends on the region you want to go to and what you have planned to see. Generally, airfares are highly affordable from middle of April to late August. This is the best time to visit Top End, Red Centre and Great Barrier Reef.
The Aussie winter remains the peak travel season for popular Australian regions. April to September when there is few rainfalls and a daytime temperature of about 190C to 310C remains the best time to visit much of Australia including northern half of Western Australia, Top End, Townsville, Red Centre and Queensland. The busiest months in these parts of Australia are June, July and August.
On the other hand, the best time to visit South states of Australia including Victoria, Wales, Perth in Western Australia, Tasmania and South Australia is the Aussie summer season. There is no't snow fall in these parts of Australia except in some parts of Tasmania, Snowy Mountains, New South Wales' southern parts and ski fields of Victoria. The temperature during the winter season in this part of Australia rarely goes below the freezing point. One can also visit these parts of Australia during the winter season.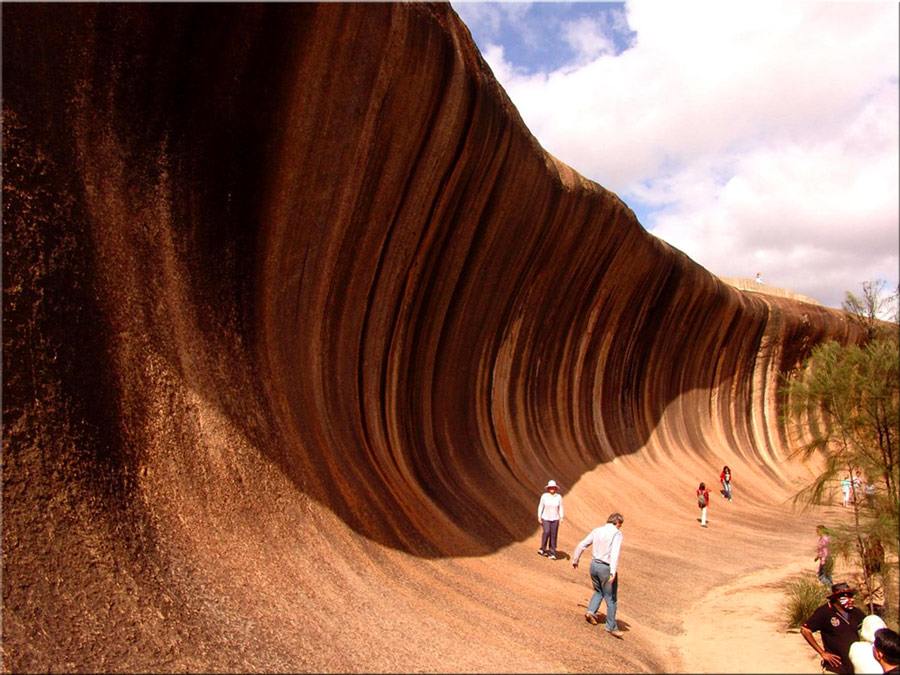 Generally speaking and regardless of difference in weather in various parts of Australia, September and October are the best months to visit Australia. The weather during these months is warm and it is good for swimming and other water activities in the beaches.
The vacation period starting from the Boxing Day till the end January is the not the best time to visit Australia for people that are on budget. This is the period the Aussies go on vacation. So, the hotels and airline are not offering any discounts.
Top Places to visit in Australia
Deciding on places to see in Australia can be very difficult for some visitors. There are plenty of places of interest to go to in OZ. Whether you are staying for a week, two months, 6 months or a year, you will not be able to explore half of what Australia has got to offer. It will take you months to see and explore the national parks, drive around the Outback or hang out in the beaches. No matter the part of Australia you are staying during your visit, there are plenty of things to see and best places to go to and must visit places. See also motorcycle tours Australia.
Australia provides many adventure opportunities. It has wide range of outback, pristine marine environment, ancient forests and varieties of wildlife. Australia is a paradise for surfers. The Victoria's Surf Coast as well the Margaret River in Western Australia offers first class waves. The Tasmania's East Coast Dive Trail and Queensland's Great Barrier Reef are hot spots for divers and snorkellers. There are diverse water bodies for Kayaking and canoeing in Australia.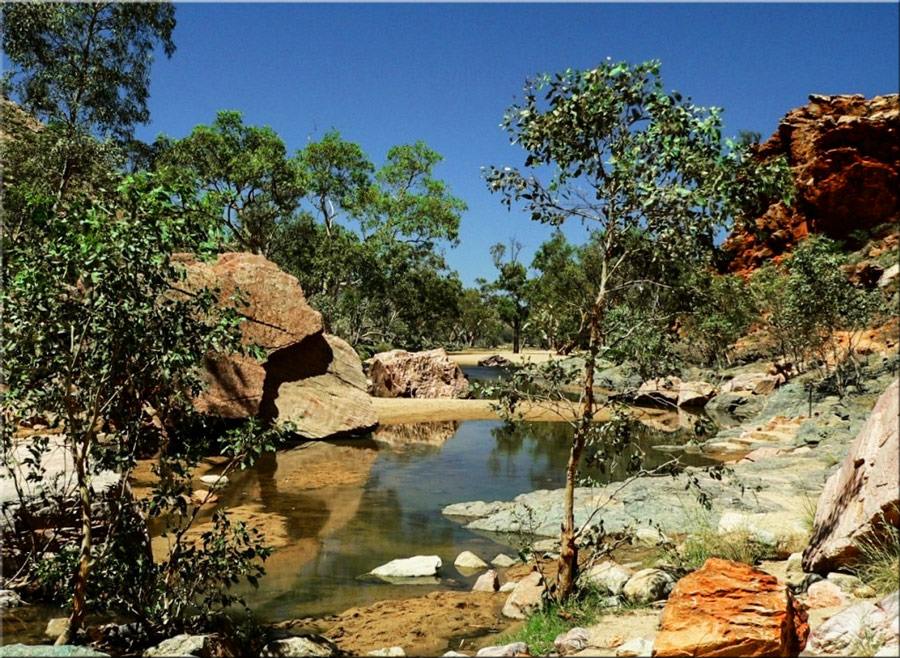 Adventure journeys
If you want to embark on adventure journeys, you will have plenty of options and places to choose from. You can join the Savannah Way if you want to travel across the Northern Australia. Holidaymakers staying in Adelaide can join Explorers Highway in adventure journey covering Adelaide, Red Centre and Darwin. There are 4WD adventure journeys on the Gibb River Road via Kimberley.
Surfing, canoeing and kayaking places
Australia has lots of Surfing places and a lot of nice beaches. There are superior swell in New South Wales. You should consider moving to Newcastle, Bryon Bay, Sydney and its south coast. Esperance, Margaret River and Perth in Western Australia as well the Limestone Coast, Yorke, Fleurieu and Eyre peninsulas in the South Australia are homes to a lot of surf beaches with first class waves. There are tranquil inlets and lots of picturesque gorges and rivers as well as backwaters in various parts of Australia for people that will to engage in canoeing and kayaking. The Blackwood River of the south-west of Western Australia, waterways in Coorong of South Australia, Melbourne Kilda Beach, Tully River in North Queensland, Tasmania's Franklin River to mention but a few are great canoeing and kayaking options.
Shopping places
You can shop in Australia until your pocket is empty. There are plenty of markets, supermarkets, warehouses, mega malls and high-end boutiques in various places in Australia. Melbourne in particular is the home of Australia designers. There are also great shopping malls in Sydney, Adelaide, Brisbane and other major cities in Australia. Whether you want to shop for groceries, opals, fashion accessories, diamond and pearls or souvenir, you will find a lot of stores that will offer you discounts in Australia. Unfortunately for some people shipping centres are the best places to visit even if they are in Australia.
Golf Courses of Australia
Australia offers first class golfing experience. Six Australia golf courses, namely, Barnbougle Lost Farm, Barnbougle Dunes, New South Wales, Royal Adelaide, Royal Melbourne and Kingston Heath are listed among the top 100 golf courses in the world. There are other golf courses including private golf courses in Australia.
Most popular attraction and places of interest in Australia
Here are some places of interest worth visiting and attractions to visit while in Australia: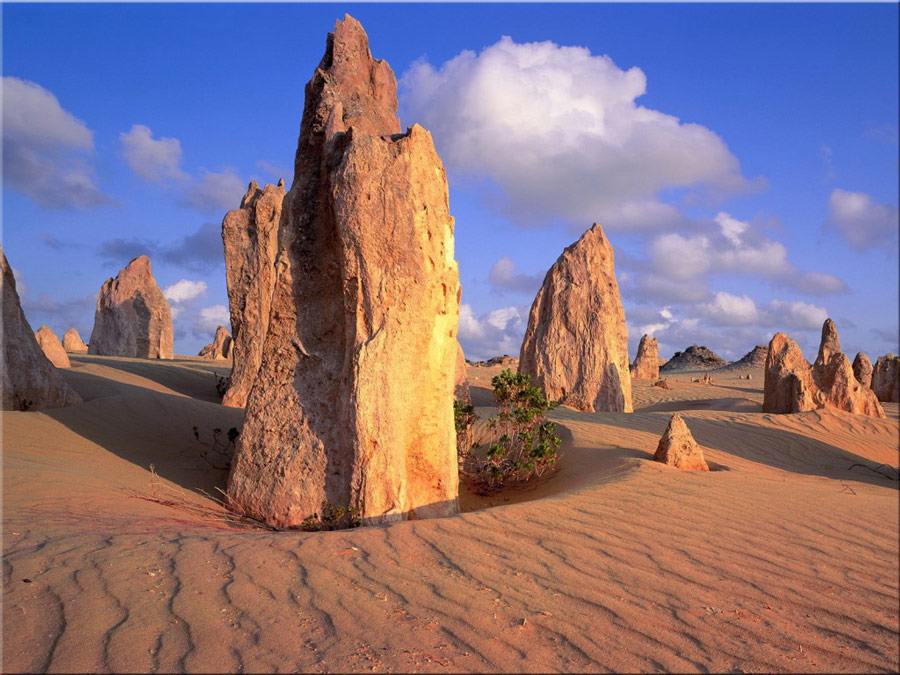 The Great Ocean Road located in Victoria
The Grampians National Park in Victoria
Byron Bay in New South Wales
Fraser Island situated off the coast close to Queensland's Hervey Bay
The Great Barrier Reef in Queensland
Kakadu National Park in Darwin in the Northern Territory
Uluru/Ayers Rock in the Northern Territory
Freycinet National Park/Wineglass Bay in pristine Tasmania
Daintree Rainforest in Queensland
These are just few of the best places to visit in Australia. It is difficult to just exhaust all things that one can do and places to see in OZ just in a write up. If you are visiting Australia for any reason, you should have high hope. You will surely have a lifetime experience in the country. There are many must see places in OZ. Please visit out page again, we keep adding fresh content on regular basis. The next coming articles: Reasons to visit Australia, Why and where to go in OZ? Things worth visiting and exploring? what's the best month to visit the Down Under Country? Travel plan and information for UK Citizens visiting Australia.
Related topics: