Making life easy
Immigration to Australia from UK may be challenging especially for your young people.
Read useful information about the life in Australia so you know what to expect.
Get student life tips from people who have experienced it themselves.

Life abroad
Studying abroad
Australian Universities
Vocational Courses
Student accommodation
Student working hours
Life after work
Life customs

The life every student wants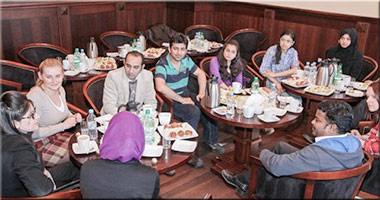 Student life Australia
Australia is one of the countries that offer quality education opportunities to international students. It is indeed one of the top desired places for study and it is amazing, interesting and enjoyable to be a student in Australia. No matter your country of origin or country of permanent residence, if you are an international student in Australia, you will not regret your decision to study in Australia.
Surely, you will not find the first few weeks of your student life in Australia easy. This is because you will be engaged with a lot of things such as making arrangement for accommodation, getting your accommodation ready, registering for your courses, getting acclimatized with your new environment, meeting new people and trying to make friends and a whole lot of others.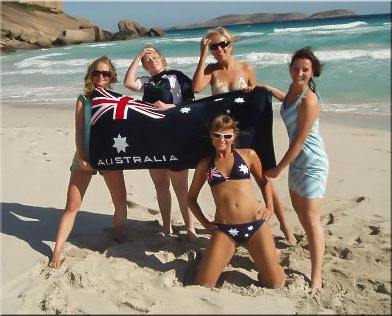 Getting accommodation will not constitute much problem to you. This is because there are multiple of accommodation options for international students living in Australia. You can opt for a home-stay with a family in Australia or live in a student hostel. There are also students living together in a shared apartment. It is all left for you to make your choice. So, before making an option, you have to know the pros and cons of each choice.
You may not find it easy getting acclimatized with your new environment. There are many migrants and international students from various parts of the world working or studying in Australia. This is one of the reasons why Australia is known for cultural diversity. The life after work is just great. Chances that you will find a lot of people from your home who have a life in Australia are very high. You will have people to talk to and share experience with if you find people from the UK.
Australia is a legal country meaning that it has constitutions at the federal, state and local level guiding people who are resident in it. International students life is also subject to these laws. Make sure that you keep to the laws of the country as well as the laws of the state and locality you are staying in. If you violate the laws, you may be punished for that. Some infringement can lead to the cancellation of visa for Australia and immediate deportation. So, you have to be careful. If you smoke and drink alcoholic beverages, for example, you should know that the accepted legal age for buying of cigarettes and alcohol in Australia is 18 years. So, if you are not up to 18 years, you should not buy them.
Definitely, you will require some time to get used to life in Australia and living without your family members and friends. But with time, you will get used to it and start enjoying your stay. The initial homesickness you are having is normal but temporary. Keep meeting people and making friends and remain positive. You will soon become familiar with the culture and life in OZ.
Life in School
Your major aim of moving to Australia is to improve your life experience thus you should try to utilize your time very hard. Time does not wait for any person; therefore, do not use your time just for pleasure. Normally, the schools days are Mondays to Friday. Depending on the program you are running and on your school timetable, you may have classes from Monday to Friday or you may not. Whether or not you have classes during the weekdays, you are expected to attend classes. Truancy is not tolerated by all the educational institutions in the country. However, if you don't have tight schedule, you can engage in some other activities or leisure.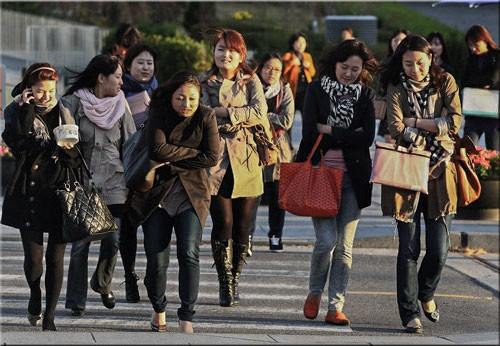 The teaching style in Australia may be quite different from those of the UK. There is more emphasis on practical teaching aimed at encouraging creative independent debate and thought in order to enable you to gain a deeper mastery of the topic. Classes are available in the form of lectures and tutorial. At the end of your student life, you are graded based on your academic performance. Assessment is on a continual basis. Thus, your participation in class and performance in assignments and examination will determine your final grade. However, your program of study determines how you will be assessed.
Weekends are great in Australia. Generally, there are no classes on the weekend unless you are doing a weekend program. The weekend is a great time most people like especially party goers and fun loving individuals. There are numerous sandy beaches to go to and a lot of places to visit in Australia and outdoor games like biking, climbing, scuba diving, skiing and others. If you are a party lover, you will have plenty of nightclubs to have fun in Australia. The student night life is simply great. However, do not forget to complete your assignments and essays before going out for pleasure.
Shopping
There is plenty of supermarkets where you can buy everything you will need. Shopping in most supermarkets is by self-service. After picking the items you, before you leave the supermarket, you will make payment at the checkout. Prices of items are normally different from one store to another. So, find out the stores that gives the best prices. You can always make your life cheaper.
There are different kinds of stores in OZ. You will find Asian supermarkets selling different types of Asian foods. There are also convenience stores which operate on 24/7 basis. However, things are more costly in these stores than in supermarkets. There are also local markets where you can buy traditional Australian food items, vegetables, fresh fruits, meat and other groceries at a cheaper price compared to their prices in the supermarket. Most businesses in Australia also operate online. So, you can order for items online. Basically the life is as diverse as the food you can buy. Various payment options are acceptable by these stores. You can pay with cash or with your credit card or through EFTPOS. If you local ATM card has been activated for international access, then you can make use of it.
Transport and discounts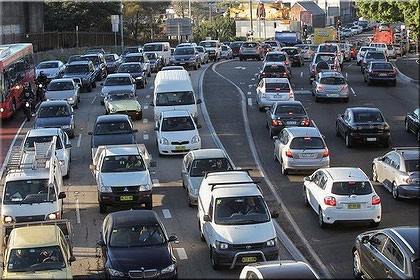 Australia has its own public transport system which differs from state to state. Each state manages its public transport system and this is why it is unique in each state. Generally, there are trains, ferries, buses and taxi services in most states and cities.
Some states and cities give concessions for students including alien students. But this is not obtainable in Sydney and Melbourne. If you are studying in these cities, you have to pay the usual adult fares. You require a ticket in order to make use of the public transport.
You can buy ticket for every trip you want to embark on or you can buy monthly or weekly tickets which are cheaper than tickets used per trip. Taxi services are available at a higher rate. Taxi operators charge for their services in compliance with the fare meter rule. The starting charge which is known as the flag fall is about $3AUD.
Drivers life
Before you can drive in Australia whether you are a student or not, you are required to have the driver's license. There are speed limits for both urban and city driving. Drivers life can be very hard if you do not respect the speed limits. If you exceed the speed limit and you are caught, you will pay fine. So, if you don't want to spend your hard-earned money on fines, you should keep to the speed limit. There are other driving rules in the country that you should keep to. Driving in the country is on the left hand side of the road. Each state has its minimum driving age which can be 16 0r 17 in most states. Drivers and passengers are required to use their seat beats always.
Communications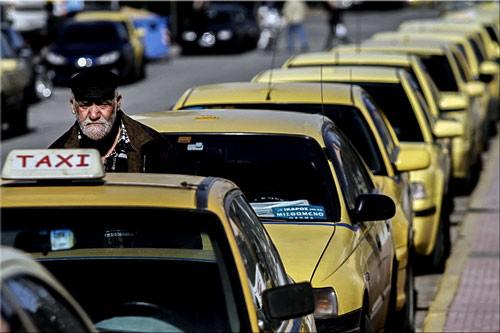 While in Australia, you can maintain contact with your family members and friends at home. There are wide ranges of networks. Australia has different mobile network service providers, public phones or landline services. Pre-paid telephone cards are available at various prices such as $50, $2, $10, $5, and $20.
You can also communicate with your loved ones using the internet. It makes you social life much easier. Two main internet service providers in Australia are Telstra and OptusNet Cable but there are other ones also. Check the Australia Yellow Pages for Internet Access Providers and you will find the various options available to you.
Australia has functioning post offices available in shopping centres and suburbs. You can post mails via post office. Other services provided in the post offices are faxes, letters, money orders and parcels postage as well as bill paying services. You can maintain your family life as long as you want.
As a foreign student, you are allowed to open an account with an Australian bank. However, there are certain documents you are required to provide before you can open account with a bank. The essential documents are your ID and your TFN (tax file number).
Electrical appliances
While coming to OZ, you can organize shipping to Australia of goods, electrical appliances and other equipment making your student life easy if it is possible. This is because they are very expensive over here than in most countries. Australia uses a 240 volt 50 Hz alternating current power system. But you can buy in here if you can foot the bill.   
Would you like to find out more about international student life overseas in Australia? We can put you in contact with our relocation agent. We have also a list of students in OZ willing to meet the newcomers and show them everything they need to know about the new life in OZ.
City life is a wonderful experience especially at night.