Plastic
Plastic boxes have a lot of advantages too. If you move quite often plastic containers may be a good solution for you.
They cost a bit more than traditional cardboard boxes but they can last for years. You pay once but can use them over and over.

Advantages
Available in many different shapes and sizes
Very light
Can be sealed
Last for years
Can be used for removals or storage
Suitable for all type of goods and personal items

Reasons for choosing plastic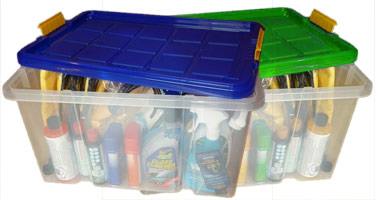 Plastic containers and boxes
Relocating is chaotic and stressful, but careful planning will result to stress free relocation. Plastic boxes are the first thing which comes to one's mind during the international packing. Today one is spoilt for choices when it comes to boxes with each having its respective pros and cons. One of the most favoured is plastic moving containers. Having a move following a proper approach and plan will be very smooth and less stressful.
Shapes and sizes
There are assorted options of large plastic boxes available in the market. A few of the differentiating characteristics of these plastic containers include form, shape, size, colour and material composition to name a few. If you require large quantity you can even have them designed and made to your specific needs.
Plastic containers for shipping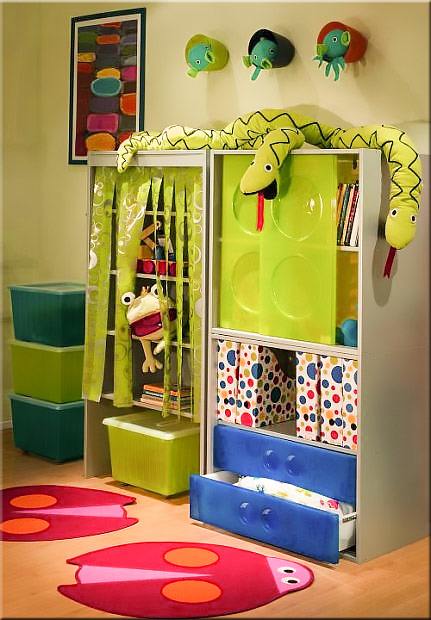 While shipping goods, plastic boxes turn out to be really handy. One can stack their important stuffs such as documents, clothes, books, CDs, decorative and utility items inside these small plastic shipping container. These boxes are just ideal for sending belongings, shifting, sending stuff from one particular place to another and also for business shifts.
Advantages of plastic boxes for moving
Some of the noteworthy advantages of plastic boxes are as follows:
Moving out - Especially if one is moving out, containers made of plastic are just ideal to stash one's clothes, DVD's, CD's and other such personal items. It serves handy, especially when one is leaving for college or university or moving from the UK to study in Australia.
Stackable - When one receives their empty plastic boxes it will be sent in neat stacks of bins and lids. As one packs they can keep a clear and clean path in every room as these are stackable which indicates one has the flexibility of creating safe little stacks devoid of the fear of these toppling over.
Always enough boxes - One's container rental service will aid them in deciding the number of plastic boxes which will be required indicating that one can keep away from last minute panic searching for more plastic containers few hours before the move.
Safe and secure - The cheap plastic boxes for moving offer far more secure and safer options for one's packing needs. Its sturdy built keeps one's plastic boxes from getting crushed or dented during the move, thereby delivering the goods in just the same condition one left them. Moreover, the zip locks will enable one in locking their belongings in securely giving them the assurance that their valuables remain untouched and above all in order when shipping to Australia.
Easy labelling - Moving and storage containers made of plastic are available with simple to affix labels for ensuring one knows what goes where and when one arrives at their new home.
Eco-friendly option - People may think that reusing cardboard boxes are an environmental friendly choice but at the end these boxes are too worn for nothing rather than getting inside the recycle bin. Boxes made of plastic on the other hand, are returned to rental or shipping companies and thus reused continually.
Why choose plastic boxes over cardboard?
Below are few notable reasons for using plastic moving containers over cardboard boxes. These include:
Hassle-free - The moment one reaches their new home and their movers have unloaded their boxes, they can unpack their items easily and then stack their reusable plastic containers in their spare room or garage. The box rental companies will pick up one's plastic container, thus keeping them worry free from ways to get away from them or store them.
Environmentally plastic moving containers makes sense - These containers last for a longer period and thus are re-purposed for different types of storage.
Simplicity - Unlike cardboard bins, if one rent moving containers made of plastic from a reliable company they will get both free pickup as well as delivery along with free dolly, stickers, twist ties and many other useful products which will aid one ready their abode for their moving company.
Durability - Often one tends to break cardboard moving boxes accidentally either at the time of shifting or moving which often takes place during packing. On the other hand, plastic moving containers are sturdy and do not break easily. Check our solutions for plastic shipping boxes to Townsville.
Do not spoil in wet surfaces - Moving containers made of plastic are better and safer for wet surfaces as this does not get damaged like cardboard containers when they get wet.
Packing - When one has hodgepodge box sizes or items, packing for moving indeed become difficult. Thus, if one gets a standard or larger sized plastic container, one's international mover will have a hassle-free time to use a dolly and stack the plastic boxes in the removal truck.
Costs - Renting square, round or rectangular plastic moving containers are actually more affordable than purchasing cardboard boxes outright.
Utility - If one buys heavy duty plastic containers outright, they can reuse the same in their garage, basement or attic for holiday items, keepsakes, unused items or memorable items for many years to come. It will reduce your shipping costs when you have to move house overseas again.
Convenience - If one rent plastic boxes, majority of the removal companies provide free delivery and pickup too after the move.
Food - disposable, round and clear plastic container for food are irreplaceable when travelling to OZ by plane.
Although boxes made of plastic are little expensive but are sturdier and safer in comparison to cardboard boxes. Today, most plastic containers and boxes with lids are manufactured from recycled plastic which makes it environmentally friendly and reusable. Additionally, these boxes come with locking handles and lids and are designed in a way that these can be stacked easily on each other. Small plastic food container are perfect for taking food to Australia.