Padding materials
There is nothing more upsetting than seeing your goods and furniture damaged.
With our cushioning materials we can minimize the risk of damaging your fragile items and electronic equipment while in transit almost to zero.

Cushioning materials
Polyurethane ester
Bubble pack
Polyethylene
Air encapsulated plastic
Air bags or inflatable packing
Engineered foam enclosures
Foam-in-bad/foam-in-place
Packing chips
Polystyrene, paper and more

Padding and cushioning for shipping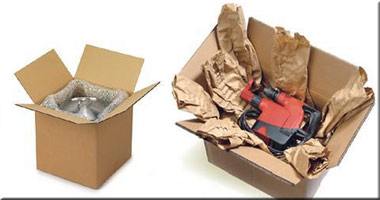 Cushioning and Padding Materials to Protect Items While Moving
There are different types of packing materials including boxes used today by international movers. One of the major differences existing between these packing materials and boxes are the cushioning effects they provide to the items that are packed inside them. Various household items and objects differ in their degree of fragility and interaction with materials used for their protection. Some items are more fragile than others. Fragile things are to be packed with well cushioned and padded materials for added protection. Cushioning and padding material are available in a number of types. However, as normal in life, they differ in a number of ways. Here are features that mark one out from the others. Get proper protection of furniture, glassware, electronic equipment, ornaments, paintings, musical instruments, antiques, porcelain and other fragile goods from shock and vibration which can make irreversible changes to your goods.
Material type
There are various types of materials used to add cushioning effect on packing materials and boxes. These materials that provide cushion or padding for the packing materials and boxes differ in their quality. Some give better soft landing to fragile items than others. So, when you are looking for padding and cushion material for shipping goods in a safe manner, it is important that you go for quality ones. The higher the quality, the higher the cushioning effect will be. Here are some materials for cushioning and padding used for international packing.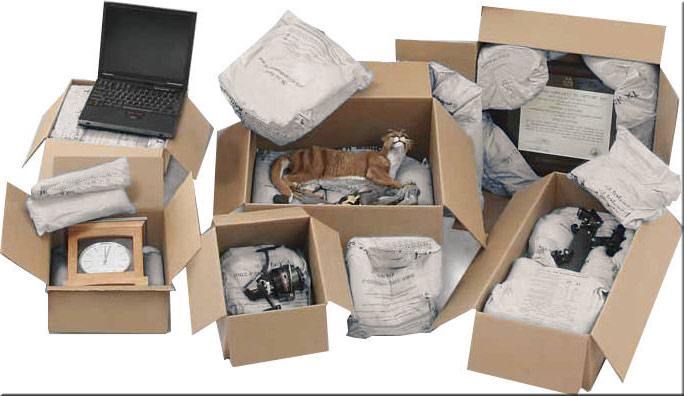 Polyurethane ester: if you want to cushion double case packages, this material should be an option for you. It has an open cell structure and it is normally dark grey coloured.  When using this material, you should ensure that it does not have direct contact with artefact's surfaces and metal materials.
Bubble pack: it is air encapsulated film made for the packing of lightweight materials with complex or simple durable geometry surfaces. It is normally utilised with an inter-leaf material to prevent deposits from release agents. It can be used to protect glassware, kitchen items or electronic equipment.
Polyethylene: this is another material used to add padding and cushion effect to items being packed in preparation for shipping to Australia. It is chemically stable white closed-cell polyethylene foam. It is suitable for protecting heavier household items like the TV set, refrigerator, dishwasher, washing machine and others.
Air encapsulated plastic: this is specifically meant to provide cushioning effect to lightweight items. Small as well as large cell bubble sheeting is used in preparing this type of plastic packing material.
Air bags or inflatable packing: this is not suitable for items with sharp and point edges and corners. It is used for packing lightweight items being shipped under moderate or room temperature. Its cushioning effect can be hampered by extreme or cold temperature.
Engineered foam enclosures: this type of packing, padding and cushioning material is normally made from polypropylene, polystyrene, copolymers or polyethylene. It is specifically meant for particular products.
Foam-in-bad/foam-in-place: the packing box is normally padded with this foam which expands to form a protective covering over the contents in the box. It can be used with book boxes, mirror and painting boxes, plastic containers for moving and others.
Other types of padding and cushioning materials include:
Corrugated liners and inserts
Crumpled Kraft paper
Loose fill or expanded polystyrene peanuts
Cushioning foam
Packing Peanuts and Polystyrene Chips
Paper
Corrugated fibreboard pads
Foam structures - corner blocks, end caps
Moulded pulp cushioning for safe moving
Inflatable air cushions
Thickness of the material
Cushioning or padding material thickness is another factor that differentiates one material from another. For better protection, the thickness of a cushioning material should be adequate enough depending on the item that will be packed with the item. For fragile items packed in small boxes, the cushioning thickness should be up to fifty mm or two inches. Very fragile items may require higher cushioning thickness which may be about seventy five mm or three inches. So, a good cushioning material should have a good thickness to be able to protect items inside it and provide safe moving.
Resilience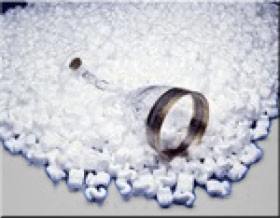 Cushioning and padding materials differ in their resilience which refers to the ability of the material to go back to its initial shape after it has been deformed owing to usage or pressure. Their resilience protects them against repeated impacts. Cushioning and padding materials for safe furniture removals and domestic equipment like polyethylene and polyurethane can return to their initial shape after they have been deformed.
The above are some of the features available in cushioning and padding materials that mark it out from other materials. These cushioning and padding materials are used by shipping companies to cushion the interior of packing boxes to protect items that are packed inside. Some people use clothes, papers and blankets as cushioning and padding materials. These are not the right material however in some cases their do the job. You should try using any of the materials mentioned above. Certain objects and items may require additional cushion and padding for better security. If you are moving very fragile objects, you may have it customised for you. Safe removals is always on the first place!