How to Pack and Load Sea Container
One of the heaviest of all the heavy duty moving equipment we can ever think of is the sea container. Because of the size and its function, one can authoritatively say that one of the most important things about it is making sure that the container is well packed. Nobody disputes the fact that the use of a sea shipping container to move or transfer your belongings abroad is one of the most cost effective ways you can achieve this. This is also coupled with the fact that it is a carbon friendly way of doing this.  However, if you really want to enjoy the positivity and cost effectiveness of this move, you must know how to load the container. There are different loading methods using when sending boxes to Newcastle or shipping goods to Perth. It may seems easy but packing the container in a such way that all goods are safe and get to the final destination without a damage is a real art. Especially when you are loading sea container with different types of goods - motorcycles, cars, boxes, furniture and household equipment.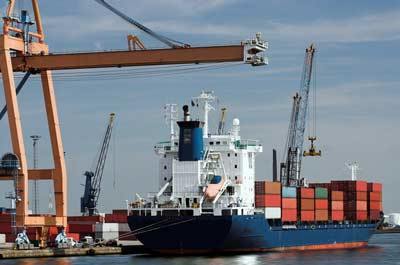 There are however, many other things you have to consider before you move to send your properties with the sea container. You have to consider the international moving company you will be making use of. You have to consider the cost of shipping and finally how to pack and load the container with your stuff.
There are different sizes and dimensions of the sea containers available for use. The most available sizes are the 20 and 40 feet sea containers. However, when it comes to families and individuals moving to Australia their properties, the 20 feet sea container is the most used because of the size. The dimension of the 20 feet sea container is 19 feet and 4 inches in full length, the width is 7 feet and 8 inches, while the height is 7 feet and 10 inches. When you come to its door, it normally revolves around 7 foot 5 inches in width and 7 foot 8 inches in length. Other information you need to have about the packing and loading 20ft sea container is that it can hold about 1,170 cubic feet with about 6,700 pounds worth of goods. However, all these dimensions may have very slight and insignificant differences, depending on where you are moving from and where you are going to relocate to.
Every sea container that is offered to you for the packing of your goods and properties will arrive at your home clean and empty, and standing on a 4 feet chassis. It is now left for you to do the packing. However, this is when you want to self-pack. You can also get the international packing services of professional packers. Another thing you may arrange for are the ramps, timber and planks that will be useful when loading the container. Most of these sea containers may not come with one, and in this case, you have to contact local shipping companies to get one. So let's give you a few tips and some advice on how to pack sea container.
Packing sea container
One thing you have to know is that the trucker who brought the sea container is always on schedule or a job that is timed, so you don't have to waste his time. However, the average packing duration for a 20 ft sea container is about 5 hours if all hands are on deck.  The first action to take is to clean and dry the floor of the sea container. When you are done with this, you need to allow some air into the sea container, thereby noting down the number of the crate in question. When you are done with this, you get on with the packing. Meanwhile, it is imperative that you must have gotten your shipping boxes. They should be very sturdy due to the nature of the move. These cartons should be purchased with the complimenting straps, pads and tapes. This should be coupled with lots of newspapers to wrap your belongings like mirrors, portraits and some artworks.
The next step when packing the sea container is to arrange these cartons according to the best order that they will be loaded into the container. Make sure that largest crates are packed first. You must insure that all your furniture and other fragile properties; especially the unboxed ones are covered with blankets and pads. You can also use towels. All these should be secured with adequate tapes. You can even shrink wrap if it becomes necessary. The essence of the wrapping is for protection from harm and also to reduce the space they will occupy, so you have to do this well.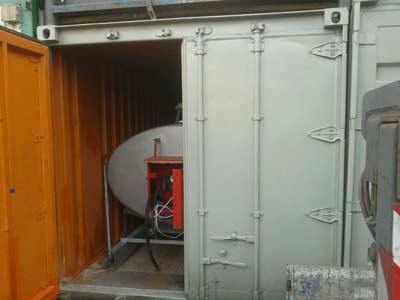 When packing sea container, all the plastic containers you will need first upon arrival should be packed outside with the smaller ones, while the ones that will not be of immediate need should be packed inside. When these items are loaded into the metal box, try to strap groups of smaller items together.
This is to avoid these items sliding around while in motion. You should also concentrate on the distribution of weight so that it will be as even as possible. Don't ever allow the weight to be concentrated in one angle. You should also know that the heaviest items should be stored on the side and not at the middle. While doing this, make sure that there are items of similar weight in the other or corresponding sides.
While the heavy items are stored on the back and sides, smaller and fringe items like the table legs, unstable parts and bottom of tables can be fastened to the rings on the walls, while mattresses and sofas should go on top of all others to limit damages. When you must have packed the heavy furniture and other large items, then you come in with the cartons. In this case, you should also insure equal distribution of weight, and you should explore the spaces under the furniture for the smaller boxes.  If you are moving glassware and dishes, suction-pack and other fragile items, you must secure them with clothing, newspaper and straps. When all is packed, insure that you do adequate padding inside the sea container.
Loading sea container with combined goods
If you will be sending a car you shold not be loading sea container with more than one. You should erect a barrier or wall that will separate the vehicle from all the other belongings. This should be done with plywood or some thick timber. Make sure that all possible hazards are foreseen. This includes draining all fluid from the vehicle. When you do, get all the alarm systems and battery disconnected. Get out all the documents and have them with you. You have to block the wheels from all sides to avoid any form of movements. You can do this with the wheel chokes or wooden blocks. This may be undertaken by the relocation agent. Please note that if you do not know how to load sea container and have no experience you should not do it. Sea containers loaded by professionals are also very rare chosen for inspection by Australian customs officers. It is advisable to employ professional packers for loading sea container for you, so contact our Sydney, Perth or Geelong movers now!
Important information
Whenever you are planning on sending household goods, you must have a lot of things in mind. Always plan ahead by knowing the things you will be loading and the things you should not come with. By so doing, you start donating or selling ones that needs to be donated. Start getting all the equipment together, this includes the crates, straps, newspaper, pads and many others.  You must also map out where the steel box will be positioned upon arrival. Make the place sturdy enough to avoid slipping of falling. Also organize people that will help you with the packing and loading the container on time, so that you won't experience disappointments and delay when the freight forwarder is here. Other things you should know is that you must avoid overloading the crate and at the same time avoid loading prohibited items.
Contact our local agents if you are planning UK to Coffs Harbour shipping. They will provide full advice on how to prepare for sea container shipping overseas.
When you are packing sea container, never allow children to play around it or leave it unattended. The better you pack and load the container the more chances you have that your things will be delivered to your new home. For more advice and tips on how to pack and load a sea container please contact our team. There are many sea container loading techniques and methods. The most difficult part and complex when packing sea container is loading the car and personal effects in the same unit. You need special equipment to fasten the car, build partitions, platforms and ramps to utilize the space to the last cubic feet. For more information, tips and advice on how to pack and load sea container please contact our technical team. Professional packing and loading sea containers in a safe way is what we do best.