Business Visa for Australia from UK
If you are looking to do business in Australia, you should apply for the Australia business visa. However, Australia has various business visa categories and options for people who want to do business in the country. Each of these business categories has its requirements and it is designed to meet the need of a particular business skill individuals. They are meant to encourage talented investors, business owners and senior executive to live in Australia carve a niche for themselves in the country's business world.
If you have decided to establish a new business in Australia, it is important that you know about the various business visa options provided by the Australian Immigration. Knowing the difference among these visa categories and their requirements will enable you to determine which one is most appropriate for you. Don't apply for your business visa until you understand the various available options and which one is most suitable for you.
Business Visa categories
Australian business visa has 2 main categories, namely, the provisional and the direct permanent residence visa categories. The former offers talented businessman the opportunity to establish a business in Australia. However, permanent residence is only given after the business has been established successfully in Australia. The latter is designed for high business owners with sponsorship of their government or state. This type of visa for Australia provides permanent residence to the holder directly.
If you apply for the provisional business visa from UK and you meet the criteria, a four year commercial visa will be issued to you. At the end of the 4 years, you are eligible to apply for Business Skills (residence) visa if you are able to establish your business in Australia. The second category of new business investment visa is also known as Business Talent Visa. It leads to direct permanent residence. Provisional business visa for Australia from UK has four types. They are as follow.
Visas for business owner
Business owner (provisional): this is designed for business owners or part owners of a business who have successfully managed their businesses and would like to extend their business to Australia. There are many Australian Government founded organisations giving advice on moving to Australia an existing business.
State/territory sponsored business owner (provisional)
State/territory sponsored business owner (provisional) is similar to provisional business owner visa except that applicants are required to receive sponsorship from his or her state or government.
Senior executive provisional visa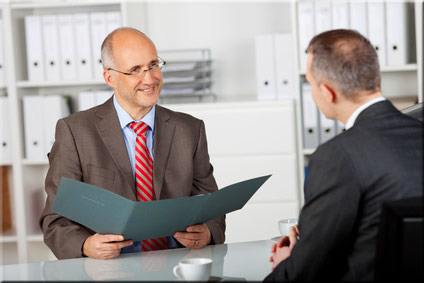 Senior executive provisional visa is designed for senior executive employees of popular businesses abroad who have contributed to growth of the businesses they worked for by developing strategic policies which brought about positive change in the business. The applicants for this visa category are expected to have considerable net assets as well as genuine intention to be the chief or head of the management team of the new business. Applicants may be aided by their state/territory government with lower level criteria.
Investor provisional visa category is designed for investors and businessmen who are willing to invest their funds in Australia. Here you can read a bit more how to transfer money to Australia from the UK. However, the applicants are required to provide records of successful investments, business activities and available founds. The applicants may be sponsored by the government of their territory or state. The applicants should also be willing to fund the investment they will make in Australia for 4 years.
Permanent residence visa for businessmen
Permanent residence business visa can be applied for businessmen who have been doing business in Australia for a while. This type of visa for businessmen comes with a resident return facility with 5 years validity starting from the time it was issued. Permanent residence commercial visa has several categories which include the following.
Business owner residence is for people who have been issued with a business provisional visa who want to obtain a permanent residence.
There is also a state/territory sponsored business owner residence visa designed for independent executive visa holders in Australia.
People with the investor (provisional) visas or people who have made investments in Australia, funded it for 4 years and have spent two years out of the 4 years in Australia can apply for investor residence visa. The state/territory of the applicants may also sponsor them.
What business skills visa holders are obliged to do?
The business skills visa holders have certain obligations which include:
Providing their contact address to Australia immigration department within six months of their entry into Australia
Providing details of the activities of their business within 24 months of their entry into Australia to the Australia immigration department for better assessment
Obtaining or maintain ownership interest in a business or investment in the country for four years
Their eligibility for Business Skills Residence depends to the extent they keep to the above mentioned obligations.
Applicants for business owner, investor and senior executive provisional visas are expected to meet the language requirements.
Applicants who are native English speakers are required to provide evidence showing that they are native while non-native English speakers are required to take International English Testing System test (IELTS test).
if you would like to find out more on how to get, obtain and first and foremost apply for a Australian business visa from the UK please contact our office.