How to get Working Holiday Visa Australia
This is another visa type that will allow you to come into Australia. This is also known as the WHM Visa. It is basically meant to offer young people the chance to enjoy working holidays in Australia.  It is meant for youths within the ages of 18 to 30, and the holidays can be an extended stay that is supplemented by working in Australia, and which can last for up to 24 months.
However, just like it is for all the other visa categories, there are conditions each applicant must meet before he or she is considered eligible for the AUS working holiday visa in question.
Australian working holiday visa requirements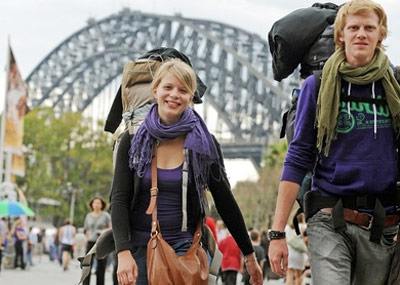 The first is that you must agree that the scheme in question will only give you as a working holiday visa in Australia the rights to do casual works in order to supplement your holiday when traveling to Australia.
All the works the holders are allowed to do must be works that are related to the main purpose of the holiday. In this case, you will not be allowed to work for one employer for more than 6 months.
You must also apply for this visa while overseas. Here, we mean the first application, though extension may be applied for while inside Australia.
Conditions To be considered for a working holiday visa in Australia
You must be within the age brackets of 18 and 30.
You must have a valid international passport and the duration of your passport must be at least 6 months before it is renewed.
You must provide a proof of having sufficient funds to support yourself when you arrive to Australia.
There are however other health and character requirements you must have if you must be considered for this.
You also must not have any record of criminal convictions.
There must not be any serious medical issues hanging on your head.
Working holiday visa extension in Australia
You will have the chance to apply for the extension of your working holiday visa after you must have worked in Australia for the first 3 months.
This is mostly open to working holiday permit holders who work in the primary industries. These are regarded as specified workers and they are giving extension from 12 months to 24 months. This second working holiday visa can be applied from Australia or outside Australia.
Work and holiday visa
This is another visa subclass. For the citizens of the US, they cannot access the working holiday pass due to some diplomatic reasons. However, in place of this is the work and holiday visa. This falls within the subclass 462, and it will give them almost the same services as the work and holiday visa.
We should also note that there are some countries that are into special working holiday arrangements with Australia. Countries like Belgium, Canada, Denmark, Italy, Hong Kong, Norway, Taiwan and many others have a reciprocal working holiday arrangements with Australia.
Issues about working holiday visa duration
The working holiday visa allows you to enter Australia not later than 12 months from the time the visa is issued, and it also allows you to live and work in Australia for a period of 12 months from the time of entry. You have to note that if you come into Australia with this type of visa, you also have the chance to move in and out while the visa lasts. But you have to know that the period of time you spend outside Australia also counts and you will not be able to recover it.
AUS Working conditions on working holiday visa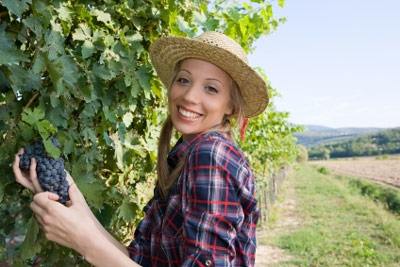 The first condition is that you must not work under one employer for more than 6 months.
You must also not engage in any form of training or studies for more than 4 months. When you fail in any of these, you may have your visa revoked.
The Australian working visa takes about 8 weeks to process on a normal processing time. But some other things like criminal record investigations may hinder this.
You must also have sufficient funds to take care of yourself for the initial time before you start working.
A proof of this may also be demanded. This may be in the region of AUD 5,000. You should either have a return ticket or a one way ticket with funds for the return fare.
Australian working visa FAQ
There are several questions asked by those who want to apply for working holiday visas. These questions include issues about the need for visa, eligibility, application, medicals, finance, requirements duration, qualifications, passport, employment, insurance, superannuation and many others. However, all these are treated in the frequently asked questions page of the Australian visa bureau and you will be doing yourself a lot of good if you should get this information from the said page.
OZ working holiday guide
Immediately you are granted the working holiday visa to enter Australia, you will be offered a comprehensive guide about the visa. This is to tell you that you will not have anything to worry about as all the travel and work procedures and facts are laid down on this guide.  The Australian working holiday guide is a coloured and detailed professionally printed guide meant for all successful applicants. The guide includes all the information you will ever need for the year down under.
It is for all holiday makers and will give you information about accommodation, employment, leisure and restaurants, bars, clubs, religious houses and other things about lifestyle and living. It takes care of all the big towns and cities and things you will need when in those.  The most essential for some holiday makers is information on all available discounts and coupons. You are in need of this.
Second Year Visa
The fact remains that most of the people who come to Australia with the Australian working holiday visa will definitely seek for the second year visa after the expiration of the first one. We can say this because of the goodness of the Australian economy and the working conditions. However, it is somehow easy for you to get a second year extension on your working holiday visa, only if you know how to go about this.  for you to be eligible to get the second year extension approved, you must still be within the age of 31 years after working for 3 months of 88 days in the first visa in a regional area in Australia. If this is the case, then you can go ahead and fill the form 1263 to apply for this extension.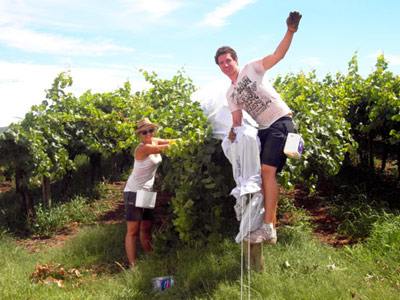 Many people have been asking what areas in Australia are regional areas. Here, you have to know that some of the states of Australia have their entire area as regional Australia, while some states will like to exclude the densely populated areas in the regional Australia section. You simply need to get the postcodes of such areas from the states. Read more info about moving to Australia.
In some cases, you will need to provide evidence that you have completed the specified period of work while applying for an extension, and for you to buttress this; the evidence will include things like a bank statement that will cover the entire period that you claim to have done the work.
Other things will include bus tickets, accommodation receipts, general receipts, pay slips, group certificates, tax returns, official letter headed employer reference.
On issues about when to file this, you have to know that you need at least 3 months of certified work. Now, since the extension visa takes about 2 to 6 weeks to process, you simply need to apply at least one month before the expiration of your first visa.
Australian Work and Holiday Visa (subclass 462) for United States Citizens
This is the working holiday visa meant exclusively for US citizens. It is however not called the working holiday visa but rather the work and holiday visa. This is meant for young people from the United States between the ages of 18 to 30 years. This is meant for gap-year travellers who desire to explore Australia. This is meant for only US passport holders, and they must not be accompanied by any dependent children.
Other things included in the requirement are that the applicants must have the required educational qualifications. They must be people that have not entered Australia with a work and holiday or working holiday visa for Australia already, and must have health insurance cover throughout their stay. they must also have the required financial sufficiency to take care of their fare, and living within the first periods of stay and must have good character and adequate with good health.
You have to enter not later than 12 months from the day you were issued the visa and will only live and work in Australia 12 months from the day you enter. However, you can also apply for extension as it is in the working holiday visa. Again, you can come in and out of Australia after your first entrance, though you cannot recover the period spent outside Australia. The working conditions are the same as in the working holiday visa except in terms of study. Here, you are allowed to study for up to 4 months while you are in Australia with a work and holiday visa. The visa takes 8 weeks to process. Give us a call today to find out how much does it cost to get working holiday visa.