Working in OZ
There is no wonder why a lot of people dream of working in Australia at least for one year. The life and work in OZ is comp-lately different to that one in the UK. People do not work long hours and the weekends are kind of a celebration no employer can take away from you.

Work in Australia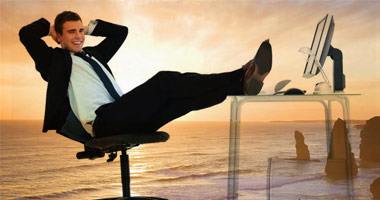 Working in Australia
Of course, many people who come into Australia with most of the visa categories desire to live and work in Australia. This is why it is very pertinent to give information about working in Australia. One good thing to note here is that working in OZ is a very great experience, both for people who want to further their carrier, those who intend to start up an entirely new career and for those who are looking for a gap year in Australia, temporary seasonal summer work, holiday work, half year or 1 year work.
However, you have to know that there are numerous job opportunities in almost all the states of Australia. Irrespective of this and due to the need to always instil quality, it will also be very competitive, and may take you time to find the type of job you are looking for.
One more thing you have to know is that any job you have to find must fall in line with the type of working visa you are coming with, since not all types of jobs can be done with any visa for Australia type.
How to find work in Australia?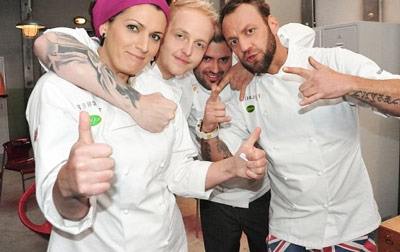 I want to work in Australia? How to find it? The search for job in OZ has been made to be very easy for people in need of a job. This is most aided through the federal government's program named MyFuture.
The program in question is also supported by the states and territory governments, and it is simply meant to help job seekers to explore all career opportunities and options present in Australia.
There are also an avalanche of websites that can aid you narrow down your job search. This is done through industry, location, and occupation and some other necessary indices.
Licensing and registration
For the purposes of control and documentations, there are some organizations that you must register and get licensed with if you want to enter the job market in Australia, some kind of a work permit. The bodies in question try to maintain order and law in such industries. Industries that have these basic requirements at the moment are the hospitality and gambling industries. In these cases, you will be the one to apply and take the responsibility of obtaining the certificate to clear you to engage in any jobs in such industries. Have you been successful in looking for work? You can check the shipping costs to transfer your belongings.
How to apply for work?
Application for a welding, bar, nursing, graduate job and any other work in Australia is not a problem. You follow the same process that applicants follow in the UK. When you want to apply for any position in Australia, you have to do it through this process.
You must include a covering letter that will explain who you are and the reasons why you should be considered for the vacant post. It is good to customize the covering letter to the specific job. For example you want to apply for an electrician job write why you became one and when you are applying just for a summer holiday bar job even if you are a doctor write about your summer work experience.
You must also include your CV which will give a detail of all the past experiences you have that are relevant to the job you are applying.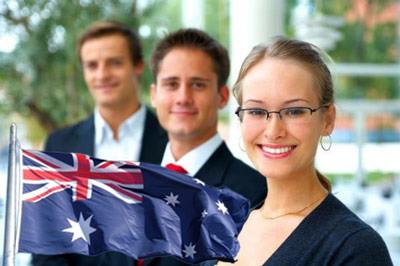 You should also include references and their details or an assurance that you are ready to provide same when needed. You have to cap it all with the copies of all the relevant certificates.
I want to work in Australia? Why not everybody can, it just take some effort to go through all the work permit and application procedures.
When you are offered a job in Australia, you will get a formal notification in the form of a letter, phone call or email. In some cases, the wage level can be negotiated with the employer.
Whenever you are employed, you should be given a contract paper that covers the wages, duties, holiday benefits and entitlements due to you. When you get the job, you will go for the Australian correct tax number so that your tax can be correctly deducted by the employer.
Unions
There are numerous workers unions in Australia, and they are meant to give the workers a voice and some bargaining power when it comes to wages, workplace equality and working conditions. In some cases, they also offer legal advice and representation in cases.
Australian Earnings and minimum wage per hour
You are probably very curious how much do Australian earn? When you consider earnings in Australia, you have to know that the Australian economy has been seen as having a slightly higher cost of living than the UK. This has been attributed to the issues of high cost of importation because of the location of Australia and also the might of the Australian dollar. But in balancing this pout, you will also notice that the average wages, earnings per worker in Australia are higher than what you get in the UK. This means that things are evenly balanced out. When you are in Australia, the earnings in terms of wages vary due to some factors like the location, industry, experience and many others. The Australian minimum wage is $15 per hour.
Australian Unemployment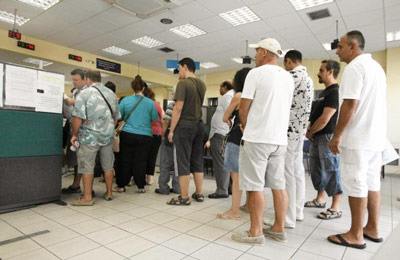 This is one issue that the world has currently kept battling with. But when you come to Australia, it seems different. The fact is that the workforce of each nation lays in people within ages 18 to 65, and who are not currently undergoing full-time education.
With this, we can say that Australia enjoys 12 million people workforce with 11.5 million of the total number in full employment. A good look at the unemployment rate in Australia shows that it is very low.
Australia is experiencing a mining boom currently and because of this, many people are leaving their positions in other areas to go into mining causing vacancies in those areas. These are filled by new job seekers. On the average, Australia has a very low unemployment rate.
Australian economy
The Australian economy has recorded a consecutive annual growth of 21 years to become the 12th largest in the whole world.  Australia is placed in a very remote location which is taken away from the rest of the world, and has a western culture. Because of the location, it is trying to diversify its economy so as to be self reliant to some extent.
The main source of income for Australia has been the mining industry, which saw it unshaken through the global financial recess. One of the major highlights of the economy is how it survived the global financial crises and it did this by introducing the US$50 billion stimulus package and by lowering the Australian interest rates to the lowest prior to the crises. This singular act which other nations also emulated helped it to come through the crises unscathed. The main source of the revenue for Australia lies in the mining g sector.
It was among the highest exporters of gold to the whole world for a very long time and this boosted its economy greatly. However, while the Chinese government was on track to overtake US as the world's largest economy, it also partnered with Australia. This was done through the process of buying much of its raw material from Australia. These raw materials come from minerals and resources that are present in Australia, and this continues to boost the Australian economy.
With this, Australia can now boast of at least 300 separate mines in Queensland and Western Australia, and this has supplied China and the world at large most of the natural re-scores.
Australia is the world's largest producer of Bauxite
It is the World's largest exporter of Coal
It is the world's second largest producer of Nickel
Australia is the world's third largest supplier of Iron ore and
It is responsible for 95% of the world's supply of Opal
Other industries in Australia
Apart from the mining boom which gives Australia its major resources, there are many other sectors that make the economy strong. The services sector has been adjudged as contributing about 71.4% of the total GDP. Here we are talking about Tourism, media, education and other services industries. It has the tenth largest security and exchange commission in the world.
Most common jobs in Australia include:
teaching work
nursing work
bar work - especially very popular among students
any type of doctors
agricultural, farm, ranch work
seasonal and summer work
plumbing and joinery professions
The fact is that the Australian dollar has gained some good power in the recent past as against the hitherto powerful currencies like the pounds sterling and the US dollar. In the past, when you come into Australia with these currencies, you will have a swell time. But it is no longer same. However, as much as the Australian dollar has gained some power, the cost of living in Australia is still low, especially in smaller places like Cairns or Toowoomba.
Working conditions
All people immigrating to Australia from UK enjoy high quality working conditions. There are several laws protecting the Australian workers from unfair treatments in the workplaces. These laws also insure that the working conditions are the best as provided by world best practices and industry standards. There is this Fair Work Ombudsman which is established by the government for awareness on all the rights you have as a worker in Australia and the things your employer must provide for you. There are varying entitlements according to jobs, but 10 are general and cannot be avoided.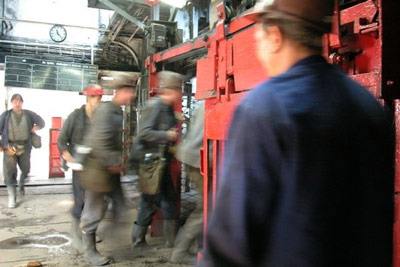 They include the maximum hours of work for each week, flexible working arrangements request, parental leave and entitlements due to such and minimum wage.
Others are adequate work information statement, long service leave, public holidays, annuals leaves, community service leaves, personal, career and compassionate leave.
The current Australian minimum wage is AU$15.96 per hour (£10.36) or AU$606.40 per week, though it differs according the wage status of the employee.
Working holidays in Australia
This is up to one year work opportunity that is seen as a once in a lifestyle chance for people. It is made up of a 12 months visa that brings you to come live and work in Australia. However, if you come in and complete 2 - 3 months work duration in one of the rural areas in Australia in jobs like the picking of fruits and other seasonal jobs, you will be entitled to another 12 months.