What it is?
The relocation deal is one of the cheapest ways of touring Australia. In the article below you will learn how and where you can find relocation deal offers.
Any body can take advantage of it - students, travellers, visitors, families with children!

How much?
Cheap is a relative concept and could be anything $100 or $1000. So how much will cost you a relocation deal?
Below we have prepared and shown a table with car relocation deal costs and rates. Check how much money you can save on your tour!

Cheap Australia relocation deals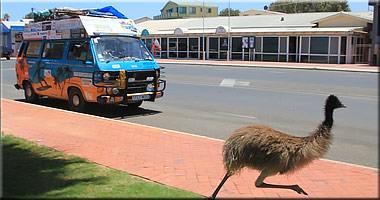 Car relocation deals – the cheapest way to tour Australia
Lots of us ask ourselves what are cheap ways to travel around Australia? What comes out is the 'relocation deal'. You can get almost a new car directly from the rental company for about a week, a limit of 3000 km and reimbursement for fuel. It's an ideal opportunity , isn't it?
Australian car and camper-van hire companies need help with bringing back their vehicles to the hire centres where they are running out of the vans. This is the main reason why the car hire prices in Australia are so cheap for one way van rental. Relocation deals make a great opportunity for overseas travellers, who have plenty of time to visit Australia spending very little money.
Relocation deal prices – examples
| | | | | |
| --- | --- | --- | --- | --- |
| From - To | Type of the vehicle | Pick up date | Delivery date | Relocation deal costs |
| Perth > Darwin | Hippie Hitop Camper | 08-March-2014 | 19-March-2014 | $1 per day plus $400 free fuel against receipts + $100 Travel allowance |
| Sydney > Melbourne | Cheapa 4WD Outback | 04-January-2014 | 13-January-2014 | $2 per day plus $300 free fuel against receipts |
| Auckland > Christchurch | Cheapa 2 Berth | 04-April-2014 | 12-April-2014 | $3 per day including Ferry – The hire company covers the Interislander crossing for vehicle and 1 Driver + 1 passenger |
| Relocation deal for the trip from Brisbane to Melbourne | Apollo Hitop Camper | 05-May-2014 | 11-May-2014 | $1 per day plus $200 free fuel against receipts |
What's a relocation deal?
The relocation deal sounds very tempting and in fact this is a great option for moving, at low costs, around quite expensive Australia, but to get such a deal, you need to have a little bit of luck. Let's start with what is a relocation deal?
As you know, Australia is huge, and some cities are scattered across its farthest extremities. Thousands of kilometres are standard, and agencies renting cars from time to time have to relocate the car at their cost from the city where it was returned to another for the next client waiting.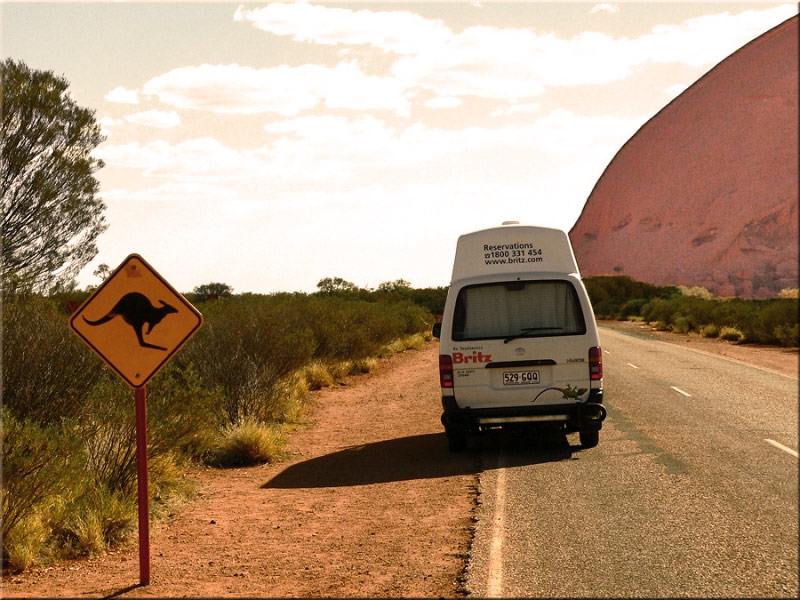 The more urgent is the need the better deal you can get
The best offer we found online was a perfect 4-year-old Toyota Camry with full electronic equipment for 1 AUD / day and limit 3000 km from Darwin to Cairns. In fact, we got a free 200 km, and for every kilometre over the limit one would have to pay only 28 cents. The best thing is that the company offers as much as 500 AUD for fuel, which is a very large amount in comparison with other offers we've found.
Unfortunately, the reality is often less optimistic, and even though one can get the car for example  1-5 AUD / day, the hire companies do not cover the cost of fuel or cover it to certain limits. For example, a different relocation deal worth consideration was: the 4 -year-old Toyota Land cruiser for 7 days for $ 5 AUD / day. Limit of 4.5 thousand kilometres. But only 250 AUD for fuel, and as you can imagine this monster 4x4 can consume enormous amounts of gas. So all in all one would have to put quite a lot in it, but on the other hand driving this car over the west coast of Australia, would be a beautiful adventure. Often there are also deals in Australia on camper vans or mini vans relocation. However, these are usually relatively short periods of time, and those cars aren't the fastest one. Instead of cruising through Australia, one has to hurry. But still it is one of the cheapest ways for traveling and visiting.
Of course, in the office, when you receive the car you will be also given a large pile of documents to sign. If anything would happen to the vehicle you would have to cover all damage. You can take an insurance from $ 25 up to $ 75 AUD for a day. But you have to think if it is really necessary. The amount is enormous comparing to other costs of the relocation deal.
What to consider when seeking a relocation deal ?
When you find an interesting car relocation offer, check exactly how many miles apart both cities are situated. That will help you to prepare to negotiate the conditions of the relocation deal on the phone with the car rental company.
Check what's the car gas efficiency. Ask what amount of fuel is refunded if it's not listed on the website. Do not ask if it is refunded, because you can hear that it is not. Some companies are more flexible than others in this matter .
The specified dates of the relocation deal do not mean you get the car for this particular period. Usually it is not more than a week, most of times - 4-5 days. It is always worth asking whether the trip can last a bit longer. For example, driving from Darwin to Perth, you can be offered an extra day for ¼ normal rate for renting the car. You should also find out in advance what is the final hour you have to leave the car at the last day. It might happen it is in early morning, what equals a day less than we initially thought. As you can see some relocation deals can be a bit tricky, everything to make them more attractive to people searching for a best relocation deal ever.
You must have a valid credit card, which will be needed when you will be collecting the car. The car hire company can take a pledge in case of damage to the car and give it back when you deliver the car with no damage.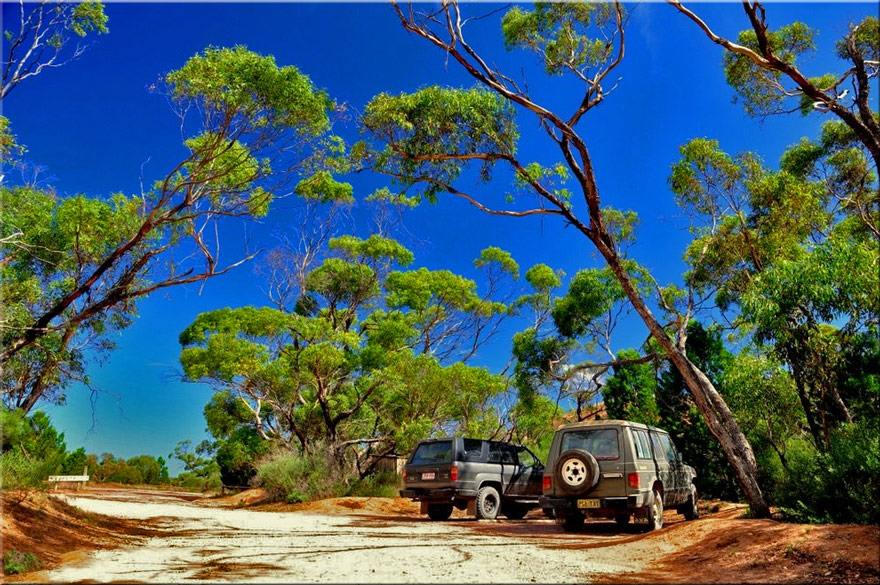 If the relocation deal you have found involves driving through the less urbanized areas of Australia, which is the western and central parts of Australia, it is good to plan refuelling. The gasoline in Darwin and on the east coast is about 120-130 cents , and the less frequented areas prices reach even AUD 2 per litre. It might happen that some gas stations can run out of gas, with the new delivery not arriving for a few days. All that becomes more important when you're a part of relocation deal and you can't get stuck in one place for a day or two. If you do not deliver the car on time your relocation deal may become quite expensive. That's why it is important to take everything in to account and plan properly your cheapest ways of touring Australia to keep it cheap.
Plan in advance the route you have to travel during the relocation deal. Divide the distance into similar, even parts, because driving for several hours almost perfectly straight road can be really boring, tiring and dangerous too, especially in the evening when the animals can run onto the road.
We hope you have enjoyed reading this article and find the idea of the cheap car relocation deal in Australia helpful. Now you have one more option - how to tour cheaply? If you are in OZ and will get a car or a campervan relocation deal please let us know if it was the cheapest way to tour Australia?
If you are planning a tour of Australia and would like to travel in your own car you can check the following page - shipping a car.
Please remember the last minute car relocation deals are always the cheapest. Be patient and try to be as flexible as possible. Keep checking websites with deals at least every 30 minutes. New deals come up around the clock. You never know when you get what you want. It is a bit time consuming but will save you a lot of money which you can spend on traveling and visiting more places.