Protection
Electronic equipment such us laptops, computers, TV's, DVD players, game stations, cameras just to name a few require special handling when shipping by sea.
Extra packing solution is required to prevent the equipment form damages.

Reliability
Even if you choose to pack your stuff on your own you should consider to leave the packing of electronics to professionals
International movers will take care of your electronics and make sure your valuables reach Australia in one piece.

Electronic goods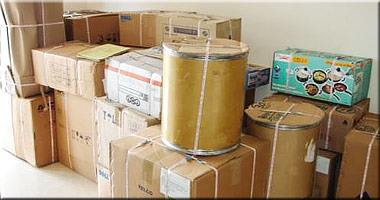 Shipping electronic equipment is no longer a hassle
Electronic equipments comprise of endless tiny, fragile parts. Such electronics cases and parts are manufactured of hard plastic which break or dent easily from impact. Thus, it is highly crucial in exercising special care while packing electronic goods for shipping firstly because these are very delicate and secondly these need extra international packing procedures owing its nature.
Supplies one will need to pack electronics
Tape
Padding for screens
Anti-static packaging materials
Twist-ties
Electronic equipments and its broad classification
Electronic equipments are broadly classified into the following types namely,
Pieces of art such as antiques, paintings and sculptures
ATM's
Commercial and industrial heavy equipment
Displays and trade shop equipments
Kiosks
Freezers
Store fixtures
Restaurant equipment
Safers as well as other security equipments
Fitness equipment
Electrical equipment
Air-conditioning equipment
Scientific equipment
Medical and laboratory equipment such as hospital beds, X-ray machines, infant care equipment, ultrasounds among others
IT equipments such as monitors, notebooks, laptops, computers, data centres, servers, rack mounted equipments and so on
DVD/CD drives
Disk drives
Scanners
Printers
Copy machines
Equipments for cinematography and photography
Follow these tips for shipping electronic goods safely
Often shipping an electronic good need specialized services.  Below are a couple of shipping tips to make it just right.
Wrap large electronic equipment pieces in bubble wraps preferably in 2 layers and tape the wrap to itself using heavy duty tape. On the contrary place the small components into their respective packets and accordingly label them.
Unbundled cords generally occupy ample space, thus  it is wise to bundle these and using twist ties for keeping them together.
It is necessary to separate a large electronic device into several pieces if possible. For instance, while packing and shipping a printer, the main body and the paper trail should be separated and the chords if any should also be removed
While shipping electronic goods to Australia having a screen like a monitor or a television, one should ensure in padding the screen carefully to protect it against cracks or scratches while shipping to Coffs Harbour or other destinations.
It is highly imperative to cushion and pad the items of one's package properly
One should keep in mind to wrap every electronic item separately. Every fragile item requires separation against each other as well as from the bottom, top, sides and corners of the box.
Every electronic product must be surrounded via at least 2" of cushioning along with being placed at a minimum 2" away against the walls of every box
Close the box and gently shake it. If movement still presides inside, one should open it and reposition the computer, printer, DVD, mixer, radio and other electronic devices adding packing peanuts as required.
Gently shut the box taping it both horizontally and vertically
Protecting electronic devices
It is of utmost significance to protect electronic goods against dust, humidity, cold, heat, wear and tear and rain as these are likely to create havoc on such sensitive components. Thus, it is vital to hire the services of a reliable shipping company.  An authentic shipping to Australia service provider is one that can help in accommodating  electronics shipment and delivery in the following ways,
Air freight
Debris removal and unpacking
Document processing
On-site assistance
Flexible scheduling for meeting one's tight time frame
Different sizes of vans for accommodating any load as well as delivery site restrictions
Inside pick-up as well as delivery
Lift gates for the non-dock situations
Truckload or at times less than truckload services
Packing in conformity with latest industry specifications
Packing in conformity with ideal international and domestic regulations
Custom shipping container or/and packaging system design
On-time electronic equipment delivery guaranteed
Secures the item in place
Conforms to ISTA (International Safe Transit Association) drop test needs
Best in class services
These removal firms thoroughly understand the vulnerability of electronics during the process of shipment. No wonder their special care initiates with assessing what exactly one desires to ship. They determine everything right from the padding needed to minimize vibration to offering full protection at the time of transit. One can be confident to avail their services as they utilize the most up to date packaging technologies for preparing one's electronic items for safe shipment no matter whether it is around the world or across the country. Whether one requires in packing and shipping a stereo, radio, microwave, camera, DVD, CD Player, Play Station or requires a computer shipping or on-call electronics service, these professionals can help. They offer crating, foam-in-place packaging, palletizing and pad-wrap. Besides, they also work with clients for custom-designing the most cost-effective and safest packaging solution. The icing on the cake is, they pick the electronics from one's home and delivers the same locally as well as ship anywhere domestically or internationally. If you selling or buying electronic equipment at Internet auction, you should check our eBay shipping options to Australia.
Moving electronic equipment

Today electronic goods have become a requisite for one's personal and business activities. Various kinds of electronic devices are introduced in the market daily such as mobile phones, digital camera, computer, LCD television and so on. Thus, proper handling and shipping is indeed essential for best results. Sending electronic equipment to Australia from the UK at best professional level. Contact us now for your electronic items removals to Geelong, Melbourne or any other location.