Hire
Have you ever hired a car before? If not be aware there are a lot of thing to be checked with the hire company before you get a vehicle.
Always makes sure the car is fully insured against any damages and despite of who is to be blamed!

Cheap hire
It is quite difficult to find a good reliable and cheap car hire companies.
Below you can see a few tips how to hire a car in Australia at affordable costs.
If you know any cheap vehicle hire firms in OZ - let us know!

Car hire Australia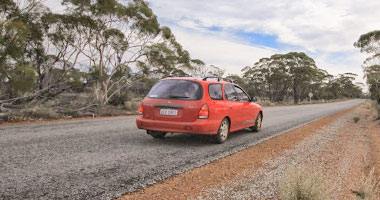 Availability of multiple types of cars for hire
If you are coming to Australia, you may not have any need car shipping. Car hire services abounds in the country. There are a number of reasons why you should consider opting for car hire services while in Australia. Here are some of the reasons why using a cheap car hire companies in OZ may be a good option for you.
Car hire firms offer you the opportunity to drive a type of car that you cannot afford. For example, if you want to drive to your wedding venue with a fantastic vehicle beyond your financial capacity, you can still achieve that dream by making use of car hire. Car hire businesses have different types of cars to meet different needs. So, no matter the type car you want to use for any event or occasion, you will find a car business that has it.
Another reason why you should consider using a car hire service is that it is more affordable than buying a new car or bringing your car if you are coming for a short visit in Australia. Buying a new or even a pre-owned vehicle can be highly expensive especially for people that are on budget. Renting a car is therefore a suitable option for you during your stay in Australia. It makes commuting easy.
Preserving your own car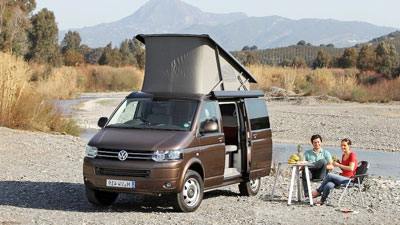 The functionality of every machine dwindles with usage. Your car is a machine and thus is also included here.
As you drive your car, wears and tears will start to occur. Its value will start to depreciate as its functionality and beauty reduce. Besides, the mileage on your vehicle's odometer will begin to increase.
But you can protect your car from tear and wear and prolong its visual appeal and functionality by using car hire service.
Convenience of road trip
Some car hire businesses offer chauffeur services as well. If you are not good at driving or you are not able to master the Australian driving rules and road signs, car hire with chauffeur service is an option for you. You will be driven around by the chauffeur. Secondly, you don't need to know the roads because the driver of the vehicle knows the road very well.
Car hire price in Australia
Just as in any business, there are a number of factors that determine car hire cost in Australia. The cost of hiring vehicle in OZ is determined by some of the following factors:
The first factor that determines the price of a car rental service is the type of car that you hire. There are luxury cars and other types of cars for hire. If you hire a luxury car, you will pay more money than another person does not hire a luxury car.
The performance as well as the newness of a car determines the amount it will be hired. If a car is very new and offers better performance, its hire price will be higher.
Another factor that determines a car hire price is the business you are using their services. Each business has its unique price. Some car hire business charges more than others.
Do you know any cheap vehicle rental companies in Australia? We will be happy to hear from you.
Need to get rid of your auto? Check our tips on how to sell a car!
Car hire companies
So, if you want to hire a car in Australia, you should take these factors in consideration. The key to getting a good deal is shopping around. If you shop around, you will get a better price on your car hire.
Different types of cars available for hire:
As it has been said above, hiring a car businesses offer various types of cars. If you are on budget and you want a nice looking car with awesome performance and interior space, you should consider hiring economy cars. Economy cars are available in a number of brands and colours. You will surely find you ideal brand. They are known for low fuel consumption. Thus, if you hire such a car, you will spend less on fuel.
Luxury cars are also available for hire in most car hire businesses in Australia. These types of cars are high-end cars and thus they are for people that have risen in affluence. If you are on budget, they are not good option for you.
4x4 vehicles are available for hire. They are suitable for people going for off road driving. They are available in different power range for different types of off road driving.
Convertible cars are normally nice looking. They come with a number of features for enhanced comfort and better driving experience. These sport cars are good for a weekend ride.
Other types of vehicles available for hire in most car for hire businesses are:
automatic van hire
super-car hire
It does not matter whether you are moving to Brisbane or anywhere in OZ you may always be in a need for a car.