Organized
There are many motorbike touring companies in OZ that offer a variety of attractions.
You just choose the Australian region you want to visit and do not have to worry about anything. The accommodation, the touring routes, calender and plan will be provided.

Self guided
Of course some people do not like organized holidays and prefer to plan their motorcycle tours on their own.
Below we have provided a few tips on planning and organizing a motorbike touring trip. Find out what's the best and cheapest way to do it!

Motorcycle tours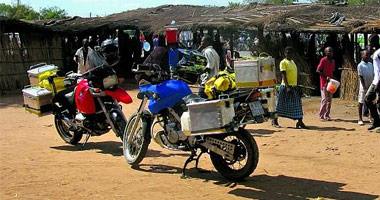 Planning Motorbike Tours in Australia
There are numerous motorbike events that happen in Australia from time to time. The fact is that many things contribute to make Australian motor tours a relatively easier one. This is because of the outlay of the tour routes and the tour system. The best motorcycle tours in OZ are designed for you in such a way that you will systematically visit all the beautiful regions that heeds to be visited without wasting time on things that are not worth doing. Now, a look at what an Australian tour will mean if you really want to get the best will show you Sydney first.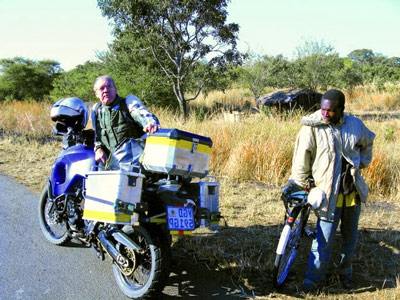 This is a state that parades the Blue Mountains and the Hunter Valley. It does not end here, a motorbike tour in Sydney will also take you to places like Waterfall Way, the very beautiful Snowy Mountains and many other natural wonders that Sydney is bestowed with.
One thing is that you need to get information from experts before you move, so that you will get the best self guided motorbike tours in Australia. The best tours are the ones that will fulfil all you desire, and by this I mean you would have gone through all the desirable areas in just a few moments. You can also choose of road motorbike holidays which are a bit more challenging.
Planning the motorcycle tour
You cannot rule out Western Australia when you are talking about the best motorbike tours in Australia. Here, you will enjoy the great and stunning beauty of the unadulterated coastline. Other places to visit that are breathtakingly beautiful and which you will not like to miss are the Kimberley's and the great Crimson Outback.
When you move over to Cairns, you will be baffled to enjoy the beauty and natural style of the Oldest Rain Forest closer to you. It is actually the oldest in the world. You will also enjoy the Great Barrier Reef here. In Brisbane, you will get the touring off with the Great Sunshine Coast and the stunning Fraser Island.
However, when you want to get guided motorbike tours in Australia, you have to make it integral; otherwise you will not have a complete fun. It does not end on the eastern side only, the west and Tasmania also has a lot to offer for bikers. What Tasmania offers has the potential of being the best when you mix it with the rich highlights from the southern part of Australia and Victoria where you can visit for example The Twelve Apostles. In the west, you will enjoy more of original non-populated Australia, and this means that if you want to bike and see the natural Australia, you should do it southwards.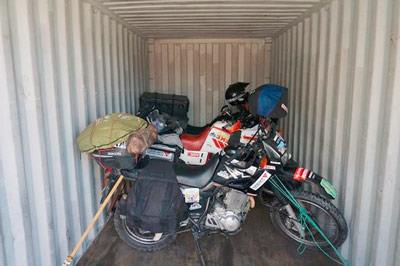 Motorbike tours in Australia have many types. You have to choose according to what you can afford and what you find attractive. Do not forget to check average weather in Australia once you are planning your trip.
Tours that will last for few days are available, and they will cost you around AU$25. But apart from this, you can also make it a full holiday's motorbike tour or even a month's tour, and this will cost you up to AU$195.
You can book your tour with a motorcycle touring agent in Australia and have everything planned.
On one side this is a good idea as you will spend all you time very efficiently and will make most of your motorbike touring holiday. On the other side there will be no surprises or unplanned adventures. And as you probably know this are best and stays in your memory forever.
You can also choose from touring the cities, natural reservoirs and deserts. Real hardcore motorbike riders choose off road tours.
If you decide to organize a trip to OZ on your own the best way to start is to work out the costings. First of all you will have to get a visa for Australia. Secondly you need to find a moving company that will take care of shipping a motorcycle. The good thing is that you can request as many offers as you want to find the best deal. Depends on how well organized you want to be you can plan a fixed rout and book your accommodation in advance. However you will have to stick you your planned journey. If you are going just for a 1 week tour it may be more cost effective to hire a motorcycle instead of shipping it.
Choosing a touring motorcycle, gear and other essentials
There are many types of motorbikes that I call machines, and they are available for you to tour with. Do you wish to have it in a heavy and strong way? If yes, then you can go for the BMW ultimate machine. But if you are looking at something more stylish and comfortable, then you can go for Harley Davidson's brands. However, whenever you are setting out on the motorcycle tour, you have to make sure that you are coming with all the essentials, without which you cannot achieve success in the trip.  You have to know that if you are on a self guided tour, you have to ride for hours without meeting even a single soul. Because of this, you simply have to brace up for unforeseen circumstances like weather change, etc. You have to speak to riders that have gone through the route in the past and get firsthand information from them. They will also help you with information about fuel and water stops. Again, you have to know the essentials to come with and those not to come with, to avoid overloading your bike with things that are not necessary.
The most popular motorbike tour in Australia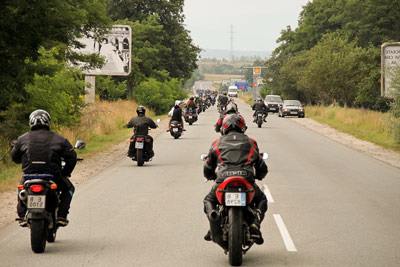 The 12 day round trip is the best motorcycle tour you can ever get in Australia. It is a tour that starts in Melbourne, South Australia. The kick off is exactly at the Yarra river, from where you get to the great ocean road that everybody likes to see.
From here, you move to the Sovereign Hill in Ballarat. Exactly at the Gold Mining Town, you will be taken years back to the first gold mining conditions of the area. From here, you will enjoy a great stopover at Canberra. In Sydney, the biggest city in Australia, you have to enjoy the great opera at the harbour, and enjoy the serenity of the Bondi beach.
From here, you enjoy the ferry crossover to Tasmania, from where you will engage in a lot of sporting activities with your motorbike. You will also drive through a lot of national parks. This will also take you to the former prison camp in Port Arthur before you round up.
If you have your favourite motorcycle tour and would you like to share your experience with us we would love to hear from you. Our visitors are always looking for some advice and tips on planning a rout for their best motorbike touring holidays to Australia.