Differences
Given your age and the purpose of your relocation you may experience a cultural shock mainly caused by:
new climate
new customs
different way of thinking
homesickness
lack of friends

Other topics
You may be also interested in reading other topics related to the culture shock:

Culture shock in Australia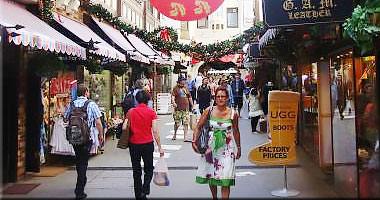 The Cultural Shock
Once you have arrived in Australia the things are changing in many ways, some are expected and some unexpected. The culture shock is defined differently by many expats and it depends mainly on the personal traits of an individual. For those who have just arrived in Australia, things can be very different depending of the amount of information they acquired about their new home country during the preparation for moving to Australia from UK. Some psychologists say that the culture shock for many new immigrants is a traumatic experience of people who found themselves in a new culture, customs and traditions which are strange, sometimes even hard to believe in and accept. However, we live in a digital age in which we have access to diverse information, so the culture shock in Australia can be minimized. It will not have the same manifestations as the common culture awareness has increased in recent years. Information that can be found online help people get ready to adjust to new culture and can prevent many frustrations through different type of notices to future immigrants.
The transition shock
The cultural shock of an immigrant in Australia is part of a larger category called the transition shock. It occurs when there is a considerable distance between the current culture and the previous one, both including the physical distance (which makes it impossible for that person to return to the country) and the differences between cultures (there are issues in the case of which a person does not know how to react).
If we describe this in computer terms, we could say that our "software of the mind" as Geert Hofstede defined culture is not working with the new parameters, often remaining stuck. We are referring here to those physical and emotional factors & things that occur when life is changing. We feel anxious, unprotected, we miss home and we have a hypersensitivity to certain items or offer special attention to things. In order to prevent culture shock or failing to manage it the best way possible. So if you want to become an immigrant in Australia, it is good to know further steps.
The honeymoon phase of culture shock
No, it is not the honeymoon enjoyed by recent newly-weds but it definitely resembles in terms of feelings and state of comfort when going through the first stage of the immigration to Australia. Australia is considered a country of new opportunities and a land of dreams for each immigrant, so it's no surprise that new arrivals will enjoy each new facilities that have been obtained, the beautiful landscape and the multitude of possibilities.
Adapting to the new environment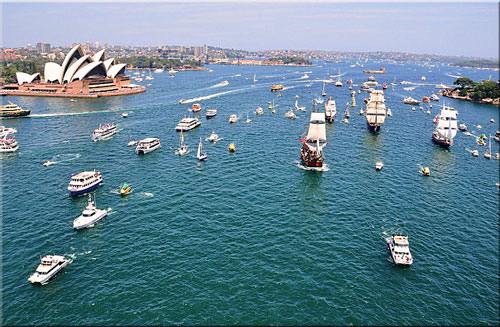 After the honeymoon phase of culture shock in Australia ends, an immigrant will notice a lack of the familiarity site or local customs and cultural differences between Australia and the UK and will most likely be anxious, unhappy or even feel incompetent and lost.
This step is actually the beginning of a cultural shock and it's understandable. Given the time zone differences that can lead to insomnia, physical characteristics of the new medium - temperature, humidity, specific diseases, etc. there is a lot of to be done and learn to adapt to the new environment.
From a psychological perspective, the new element needs more energy than an element known to be analysed. Therefore all these changes lead to a decreased energy and increased irritability. All new immigrants must learn to be open, patient and to accept the fact that sometimes it is can be sad and difficult to change the way of thinking, behaving to adapt to the new environment.
How long does it take to adapt?
The adaptation of an immigrant in Australia to the new environment can take from half a year to a year. An immigrant in Australia that has lived that long in OZ will have gone through enough to know what to expect next. Any new changes will not be as overwhelming as those before. Moreover, Australia is a multicultural country with a huge diversity of culture populations, which is why we say that the adjustment will be much faster than it could be in other countries. At this stage, the person who went through the culture shock will redefine and set new goals and will feel really integrated with the new culture.
How to cope with the shock?
The level of shock for an immigrant in Australia is very personal and therefore different depending on the characteristics of each individual. It may take more or less or be more or less intense in each case. The way we react to changes can produce significant changes in the process of adaptation to the new culture. We must learn to be more open, cooperative, and communicative and satisfy our curiosity when we want to be successful in Australia. Last but not least, we must remember that not everything is pink. An informed person is a happy man! To manage with your culture shock talk to as many people as you can about your problems. Find out how others deal and cope with particular matters and problems.
Good luck with getting over your cultural shock in Australia.