Avoiding problems
It is quite important to learn what to do with children when moving. Knowing how to prepare you kids and how to occupy them will make your life much easier.
Learn what to do
Get your kids involved
Keep your children informed

What to do?
Children do not like changes. Sometimes it is difficult to explain why they have to leave all their friends and family members. By talking a lot to your kids you can convince them there are many benefits of living in Australia. Help your children understand and get them interested.

How to occupy kids during the move?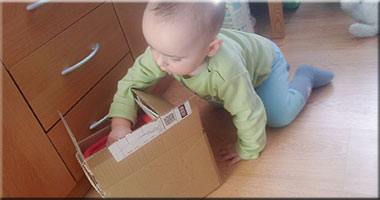 What to Do With Children When Moving?
Moving house overseas can be very stressful and daunting. It entails transferring the items in your current home to a new home. Such movement of items requires time, energy and a great deal of organisation. However, it comes with a higher level of stress when children are involved. Your children are not objects that you can hire a removal company to convey to your new location. You have to ensure that they are emotionally and physically balanced for the move. You will be bothered not just by their materials needs but also by the psychological pain they will pass through for missing their bosom friends, schools and the environment they are used to. It is very stressful moving with children.
Every moving process has three stages, namely, before, during and after moving. Here are a few tips what to do with your children at each stage of the relocation.
Prepare kids for the move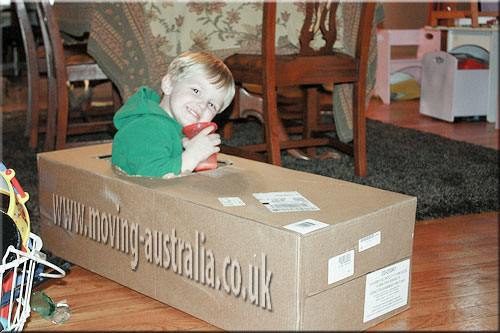 Some moves are simply unavoidable. For example, a parent facing financial constraints may not have any option other than to relocate in search of a greener pasture elsewhere.
If you find yourself in such a situation and you have children, you should discuss with your partner and make arrangement on how to take care of your kids. You can take them to their grandparents or any of your family members willing to look after them.
Let your children know that you are not abandoning them and that you will come back soon to pick them up. If you are lucky to get employment in your new location, you can make arrangement for them to come over. You can prepare your kids for moving by talking to them and explaining what's happening, what will happen and why. You can mention some benefits of moving to Australia from the UK. The kids like treats so you can try to bribe them if nothing else works.
However, if you're not moving because of financial constraint or loss of jobs and the circumstances allow for some level of flexibility, then you have to postpone your relocation to a time it will be convenient for your child. For example, it is not appropriate to move when the schools are still in session. Allow the child to complete a school year or a certain level of education before moving. The more notice you will give your children the better prepared they will be for moving.
Vaccinate your child: take your kid to a paediatrician for medical check up. Ask your child's doctor to vaccinate her against various contagious diseases. It is highly necessary for the child to be healthy and prepared in the new place especially during the first few days. Going for a hospital visit with a child when you have not settled down may be extremely difficult for you.
Get your children's' academic records, results and assessments: inform your child's teacher of your intention to move with them. Ask them to prepare result and academic assessment reports for your child. You will definitely use it to find a new school for the child in the new place.
Tell your children as much a you can about the move to prepare them for it when the time comes: tell your kids that the family will be moving to a new location and explain to them the reasons why you are moving. Let them know the date the family will be moving and then ask them to bid their friends farewell.
Helping kids during the moving process
Help the child sort his or her stuff: you are most likely going to throw away items that you considered useless to you when you are cleaning your home in preparation for the move. However, you should always bear in mind that what is useful to a child may be useless to you. One of the most important things - What to do with kids when moving? - is to discuss with them what they can take to the new home and what they should leave. You should clean your house in a gingerly manner. Help your child to sort his or her things. Some kids are easily overwhelmed by the loss of certain material item especially old toys. If you have a toddler, make sure that the kid's furniture is kept last on the moving truck so that you can easily bring it out on reaching the new place. First arrange the child's room to orient him or her easily to the new environment.
Package some edibles: don't forget to package some edibles like chips and biscuits for your child. The child may want to take some edible during the move. It is not good not to have anything for the child at the time he or she wants it.
Things to do once you have moved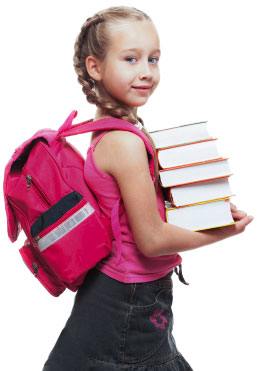 When you have finally moved to a new house in a new location, you need to help your child or children adapt to the new environment. When the academic session starts in the new location, you should register the child immediately.
Help the child to socialise with other kids. You can register them with a community or religious organisations or sport teams. They will find other children to play with in these groups. They will easily cope and adapt to the new environment if they engage in interesting activities with other children.
You can invite their old friends for a visit in Australia if their parents can afford the cheap plane tickets to OZ.
It is very important you learn what to do with children when moving. You need to keep them occupied at every stage of the move. Otherwise they will be making a lot of troubles which can lead to unwanted and unpleasant situations. There is nothing worse then forget to sort everything out. Some matters you will not be able to deal with from such a remote country like Australia. For more help you can contact an Australian relocation Agent.