Shipping Industry Accreditations Overview
As more and more people are moving house, office and businesses either locally or internationally, moving business is booming and becoming very lucrative. This results in the existence of many international moving companies. You will find numerous ads or commercials from these companies each claiming to be the best. However, experience has shown that some of these companies do not deliver on their promises. There are also a number of bogus removal firms existing on the internet. Their target is to make money from their clients without delivering quality services to them. In the light of the above, you should always be careful when you are choosing a shipping company.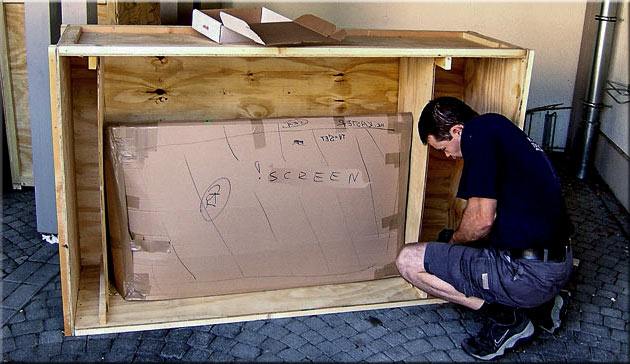 One of the factors that you should consider when you are searching for a mover is the shipping industry accreditation and certification of the company you want to hire. Reliable and reputable firms hold at least one shipping industry quality certificate. But there are some that have multiple certifications from various bodies. So, if you want quality and reliable moving service, you should hire a company that has at least one certification or that is licensed. Most of the licensing and certifying bodies have strict standard and requirements to be met before certification is offered. So, being certified or licensed means that the company meets the required industry standard.
All experienced, professional, reliable and reputable freight forwarders, have obtained certification from major governing organisations or bodies for the moving industries. This is an indication that they provide quality service. Here are some of the governing bodies and organisations that are most reputable. Below you can read our quick shipping industry accreditation overview.
Federation Internationale des Demenageurs Internationaux (FIDI)
FIDI is a popular international governing body for movers. It is head-quartered in Brussels, Belgium. It is largest international global alliance of independent moving companies that offer international moving services. In order to ensure that movers are given quality service, FIDI has established FAIM (FIDI accredited international mover) quality management program. This program stipulates the standard and quality requirements which international movers have to abide by when serving their customers. FIDI ensures that certified companies deliver their services according to the required standard. For more information about this shipping industry body, you can visit its website https://www.fidi.org/
British Association of Removers
British Association of Removers has been in existence for more 100 years. It promotes professional excellence in moving industry. BAR is a very strong and reliable trade association and one of the most known in the UK. It has received the 2013 Best Practice Award of Trade Association Forum. You are sure of having a smooth move to Australia and other countries if you hire a company with accreditation from BAR. If you hire a BAR member, you will have peace of mind that your property will get back to you in good condition. If anything goes wrong, you can complain to the body and your complaints will be looked into.
UniGroup Relocation Network
UniGroup Relocation Network is a removal body with more than 140 partners across the globe. Members of this body are known for offering excellent removal services to their clients. The body ensures that its members meet the required industry standard. Each member provides international packing services, taking apart furniture for moving, final cleaning, shipping insurance and first and foremost moving.
International Association of Movers (IAM)
This is an international association for removal firms. It ensures that quality services are delivered by its members to their clients. IAM has more than 1800 members from over 160 countries as well as territories around the world. IAM has existed for over 50 years. To ensure that members deliver quality services to their clients, IAM has developed its code of ethics for international association of movers. Check the https://www.iamovers.org/AboutIAM/Content.aspx?ItemNumber=953&navItemNumber=565  of the organisation for details about these codes of ethics. Being able to keep these codes of ethic and other requirements of the body is a clear indication that we are very proficient in delivering our services.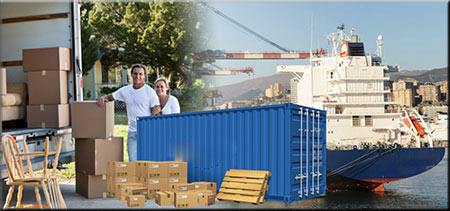 Besides being accredited to various international organisations and bodies for moving companies, quality removers should also abide by recognised shipping industry standards. Here are some of the industry standards:
ISO 14001:2004 Environmental management System
ISO 9001:2008 Quality Management System
BS OHSAS 18001:2007 – Occupational Health & Safety Management
BS 8522:2009 – Commercial Moving Services
It is only a few removal companies that can abide by these shipping standards because they are very tough or difficult to keep. But with many years of experience, biggest movers are able to abide by these shipping industry standards and also meet requirements and individual standards of the different and accreditations.