Dismantling
Almost every move is associated with transporting large furniture. Taking furniture apart make each move easy. In some cases it is not possible to move it in or out of your house.
If you need to dismantle your furniture we can help!

Reassembly
Dismantling furniture is easy however marking every disassembled part to be able to put it together is a different story. How many times have you dismantled something and was not able to reassemble it?
Hire professional furniture assemblers!

Taking your furniture apart
Furniture Dismantling and Assembly Services
Furniture dismantling and assembling can be very complicated. It requires some strength and skills before it can be done very well. Unfortunately, most people do not know how to dismantle and assemble some of the articles of furniture in their homes. When they bought them, the seller provided the assembling service. There are some that know how to go about it but they do not have the strength or the furniture may be too heavy for one person to dismantle and reassemble. This is where we come in. If you are moving house overseas and you need furniture dismantling and assembling services, you can rely on our experience and our will to help.
As a leader in the furniture removals industry, our UK to Australia shipping service includes furniture dismantling and assembling. The service can either be hired together with our other dismantling and moving services or on its own. In case you have a set of furniture to be dismantled and packed for you or to be assembled, we are there to assist you and get the job done quickly.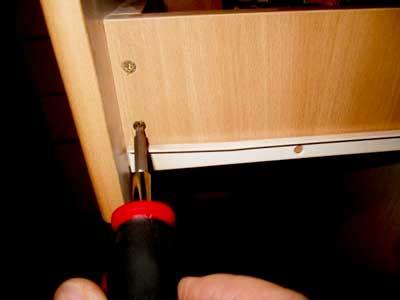 Typical examples of furniture that we can dismantle and assemble are double beds, wardrobes, kitchen units, dining table sets and others.
No matter how complicated a piece of furniture may seem to be, our furniture dismantling and assembling team is capable of handling it. Our furniture assemblers can take apart and put together any type of household living room, bedroom, kitchen or garden furniture.
Our removal teams have been provided with enough training that will help them to dismantle any type of furniture.
They will apply their experience and skills while handling your possession. They are at home with virtually all types of furniture and so, dismantling and reassembling them is no big deal for them. One of the precautionary measures we take in order to ensure we are capable of dismantling any type of furniture is to hire people who are skilful in woodwork and furniture making. We also provide regular training in woodwork to them. So, you can be reassured that they will be able to dismantle and reassemble any type of furniture you need to move.
If you shipping furniture to Canberra, Melbourne or any other place in Australia, we can offer an affordable services via sea or air shipping to Sunshine Coast Australia or other places.
Furniture dismantling equipment
But we do not stop at this. We are quite aware that furniture dismantling and assembling can be complicated and at times require the use of some instruments. So, we equipped our team of international movers and furniture assemblers that handles dismantling and assembling aspect of our service with the necessary equipment such as electric and battery drivers of various types, pliers and other instruments that will make the service faster and easier for them. Whether you are shipping to Townsville or Brisbane, compare how much will you pay for moving fully assembled furniture vs moving flat packed furniture. It may be worth of dismantling if the price is significantly lower.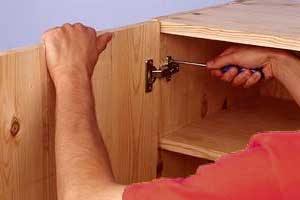 We have also built a team of furniture fitters with mechanical and electrical knowledge. They will handle such home appliances or furniture pieces that have some mechanical and electrical functions. Typical example of such furniture is dishwasher or washing machines.
If such furniture pieces are too large that they cannot pass through the entryway, our assemblers know how to remove some of the parts and fix them back after bringing them from your home and loading them to the car.
You should not be afraid when they are dismantling such furniture pieces. They have been provided with adequate training that will enable them to execute such function.
Dismantling wardrobes and double beds
We also have the necessary expertise to carry out more complex furniture dismantling service. A typical example of this is the removal and re-instalment of wall brackets and large wardrobe and others. If you have such complex and large furniture, don't bother on how to pack and relocate them to your new location. Just contact us and we will handle it with ease for you.
Do you have a garden or outdoor space that is well furnished but you want to relocate them to your new house? We are expert in dismantling garden furniture. If they are meant to be packed in boxes for relocation, we can also do that for you. On getting to your new location, our team of cheap furniture assemblers and fitters will put together and fix all the articles of furniture and get them arranged where they all belong. Shipping furniture which are dismantled will positively affect your shipping costs.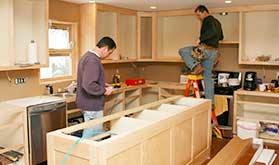 Our furniture dismantling services are not only limited to families and individuals. Businesses moving offices can also hire our furniture dismantling services. We are capable of dismantling and reassembling any office storage units or any other office furniture.
Our services are highly affordable and so, do bother about the charges. If you get a better quote elsewhere, let us know and we shall discuss it with you to see the possibility of bringing down our cost.