Free quote
Do not be afraid to ask us for an estimate. We will be happy to provide you with a free no-obligation quote at affordable rates!

Call us on 0800 6126259
or use our online form!

Sea rates
We have a base of professional and qualified agents network spread all over the UK and Australia. From all major towns and cities to strategic sea-ports. We can offer local rates wherever you are!

Air prices
We also offer low air rates for delivery to Australia from the UK! We will compare for you the rates to ship your cargo from many local and international shippers. Daily collections and deliveries!

Info
Would you like to get an idea of how much it will cost you to move your stuff to Australia? In this section you will find a number of sample prices for the moves we have done in the past.

,machinery
Our highly motivated and professional customer service team, are there to put your interests first. We will answer every question you ask!
Shipping costs
The cost of shipping to Australia is one of the most important factors when it comes to deciding what to take form the UK across the ocean. If this is the case in your situation too, the see shipping is the right option for you. It takes more time, but it is much cheaper than other ways of transportation. To reduce your shipping costs we offer full container and shared-container solutions. The shared container service is suitable for small loads – from one box to about 800 cubic feet. The sole use shipping container service is used for full 3-bedroom and bigger house moves, cars, machines and other cargo exceeding 1000 cubic feet.
How much to ship to OZ?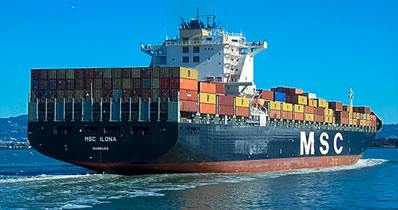 The long distance of approximately 10000 miles from the UK to Australia can mean that choosing the right freight forwarder for your move may be a major factor that will decide on how much your cost of shipping furniture, a car, a container, boxes or some other items is going to be. The other factors that will increase or decrease your removal price are the type of services you require and the size (the cubic volume) of your load.
Unfortunately it would be a guessing game if we wanted to tell you the exact costs for a part load shipment as the rate would depend on many more other factors than those that have been mentioned above.
However we can give a rough idea so you can start planning your budget. To calculate your shipping costs, on average you can assume that the approximate rate would be about £3,85 per cubic feet. Please note this average delivery rate is for the larger amount of cargo and not for sending a small parcel. If you would like to ship just a small box you should request international shipping rates to Australia from DHL, UPS, TNT, Fedex, USPS, Royal Mail. You can do it online or just go to your nearest post office or a local branch of your preferred company. Unfortunately contacting all of them to compare international delivery prices will take a lot of time. However we offer a great shipping rates comparison service. Simply contact us with your requirements and we will compare best overseas shipping rates from many firms.
Our service is free and with no obligation. Also there is no commission on top of the prices you would receive. They will be the same as if you had contacted DHL, UPS, TNT, Fed-ex, USPS or Post Office directly. The best advantage of comparing prices with us is the speed and the assurance that each courier when using his international moving costs calculator will quote based on the same requirements. The potential costs you will receive will be very accurate and will not differ a lot from the final price. You may be also interested in courier services to Australia. We will help you to find out how much is to ship house content be it full or just a part of your belongings.
Air rates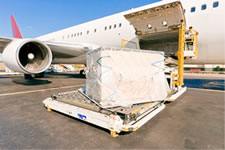 It is an international air freight agreement to charge on either the actual gross weight or on the volume weight (Chargeable/volumetric weight), whichever is greater because the volume or weight that can be loaded into an aircraft is limited. For example 200kg of feathers would take up a lot of space on a cargo plain , but due to their light weight the air freight forwarder would earn very little money if charged solely on the actual weight.
To assess the volume weight you have to multiply the length, width and height in centimetres and divide by 6000 to obtain the chargeable weight in kilograms.


Average air rates to Australia per 1KG - 17.07.2014

| | |
| --- | --- |
| City | Airport To Airport service |
| ADELAIDE | £2.99 / kg |
| BRISBANE | £3.04 / kg |
| CAIRNS | £3.22 / kg |
| CANBERRA | £3.14 / kg |
| Shipping to DARWIN | £2.89 / kg |
| HOBART | £3.73 / kg |
| LAUNCESTON | £4.02 / kg |
| MELBOURNE | £3.01 / kg |
| NORFOLK ISLAND | £3.19 / kg |
| PERTH | £1.99 / kg |
| SYDNEY | £3.32 / kg |
Estimating the moving costs
What is the cost of shipping to OZ? How to the prices are calculated and what are the main factors affecting the final price. Below you can see a few jobs we have done. If you want to find out how much your cost is going to be give us a quick call, chat to us online or simply use the online quotation form. We will be happy to calculate the exact costs including all services you may need and taxes you will have to pay.
"We moved on 17th July 2014 and filled a 20ft container which was shipped from England to Perth, Australia. It cost about £3,342. I got 4 more prices from other shippers and couldn't really see a difference in overall charges. I chose the most professional offer, called the firm and managed to get a discount of £341 in price from their initial bid. The price was all inclusive :)" The cost of bringing your items to Australia does not have to be expensive. Compare rates with our free online service!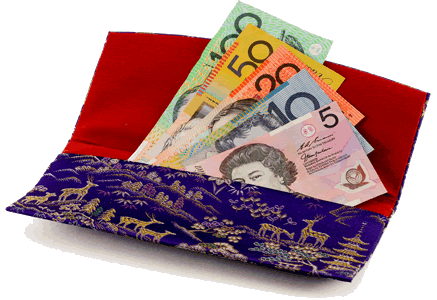 "We paid 3,4k for a 4 bedroom house. 3 adults and 2 children. The total price was Including baby stuff, 3 double beds, cot, 3 - seater sofa, armchair, travel system, 3-seater couch, PC and a lot of boxes, about 52. The cost included full international packing service, pick up, transportation, quarantine and Australian customs clearance and the shipping insurance. All items were delivered to our new home and unpacked."
"My 5 bedroom house content was shipped in 40 foot container and the average shipping cost was £4650. We have contacted about 7 movers to get quotes. There was a huge difference in the final price. We were really surprised. We did not choose the cheapest price option as the quote was very unprofessional. Some removal firms have provided just initial bids giving us approximate costs only."
" 1 x 20ft. Container will hold the content of a 3 bedroom house. It was sent to OZ at the following price - £2768.00 

"2 x 2-seater sofa, 2 x 2-seater settee and an armchair, 2 x Large dining and coffee Table + 6 small Chairs, 1 x Dishwasher, 1 x Fridge Freezer, 2 x King size beds, 20 x Cartons variety of 2,5 , 5 and 3 cubic feet - £2478.00"
"We wanted to find out how much it is to ship items to Australia from UK. We have contacted a few companies to compare the rates. The approximate cost of shipping to OZ for our personal things like books, documents, ornaments, laptop, camera and a few items of furniture was £723, £912 and £1119. I have tried to get an approximate rate of transportation per 1 cubic meter or 1 cubic feet so I can calculate myself the price, just in case I wanted to play with the volume. Anyway I am glad I have compared the costs from about 9 firms and I am glad I did it. Comparing removal prices to Australia is grate. I have been given a few good rates and saved £300 on my move."
Check furniture prices in Australia.

Car shipping costs- "Vauxhall Vectra or Similar size auto - port to port price excluding taxes, quarantine and other charges can be shipped at £1290.00 - RoRo shipping method.
Costs of sending a car is equal to the price of 20 foot container - approximate of £3276 however there may be additional charges and fees.
Check the following page dedicated to removals to Sydney from UK
Please contact us for your free shipping costs to Australia!
What's an approximate cost of shipping house content?
Find out how to calculate the shipping costs to Australia in July 2014. Get free estimate and compare rates and get as many options as you want. Make an informed decision on what to take to OZ from UK. No matter what you are moving to Australia, just a small box, a full house or a car. We will let you know each cost involved. From packing, trough shipping from UK, to customs, taxes and quarantine clearance charges. With us you will find out all expenses. Nothing will surprise you! Find out how to immigrate to Australia with comfort. How much does the shipping to Australia cost? - contact us today to find out! We will provide free quote for any size of shipment: 1,2, 3, 5, 10, 20, 30, 40, 50 cubic feet, 60, 70, 80, 90, 100, 150, 200, 250, 300, 400, 500, 600 and more cubic feet (ft3). Do you want a price for 1 cubic meter or maybe 2, 3, 4, 5, 6 ,7, 8, 9 or 10 m3? We will do all we can to offer you the best rates available. Our costs are lower than average prices offered by other companies. Give us a quick call and get an approximate figures.
Related articles:
Shipping costs calculator
Calculating shipping costs to Australia isn't a straight forward thing to do. The prices are are mainly based on the cubic volume. What's the cubic volume? It is the space that your goods, boxes, and furniture will take in a container. How to calculate the space required? Simply email us a list consisting of all items you want to import to OZ.
Our specialist will calculate the cubic volume of each thing and add it up. Next we will take into account the collection and the delivery address, if applicable - the value of the load and the customs clearance costs, insurance rate and email you the cost estimate. Of course this is just the beginning and the price can be adjusted to your requirements which can be changed at any time. We can provide you with as many options as your want, for instance:
Options 1 - boxes only
Option 2 - cartons and selected furniture
Option 3 - cost for shipping everything
Option 4 - cost of shipping a car
Option 5 - Insurance
Option 6 - All additional shipping costs are charged by Australian Government Bodies we can give you an idea of how much they might be.
Just let us know what options you would like to get and we will work out the charges which will be broken down so you know what you are paying for and can decide which services to take and what option to go with. Give us a call and find out the latest shipping rates from the UK to Australia in August 2014. With us you will find out very quickly how much to ship a car, furniture, container and other items. Get and compare international moving costs to OZ.
Depends on the time of the year the prices go up and down. If your relocation date is flexible we can provide a few options and beat the prices provided by most of our competitors.