Step by step
There is no exception! The exportation of all pets, including dogs and cats, is subject to hard procedures and to a minimum of 30 days quarantine time.
The step by step guide for moving the most popular house animals can be viewed below. --> Procedures.

Costs
An approximate cost of sending a cat should be around £1500 and about the same for all small dogs. The price to ship bigger dogs can go up to £3500. The pet quarantine cost in Australia starts at AUD$ 800. For a full breakdown and more info go to: --> Bringing pets.

Moving domestic pets to Australia
Australia has implemented quite rigorous standards on the bringing in of house and outdoor pets, overseeing the category of animals that are allowed to be imported and the countries they arrive from. The regulations are made by the Australian Quarantine and Inspection Service (AQIS).

Most of dogs, donkeys, cats, goats and horses can be exported from the UK to OZ, subject to local government by-laws. Other household pets, such as house mice, hamsters, ferrets, caged birds, black/brown rats, etc are absolutely prohibited however you should be able to get them for the local shops while you there.
Taking pets
Bringing a pet to Australia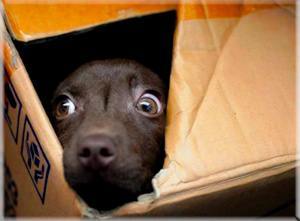 Removal can be a challenge for you, but also for your pet. Moving to new house or flat is something that animals don't understand. The owner should take a special care of the pet or pets during the whole removal process and pay a lot of attention to pet accommodation and adaptation after moving in to a new place.
The period of moving out from the old house and moving in to the new one can be very difficult for the pet. Furniture from the apartment is missing, even its personal belongings like its bowl, bed or toys are being taken away by removal company workers.
Then whole family is moving to totally new environment with new furniture, new rooms and different scents. Contact us for useful tips and advice on how to make your pet comfortable during the removal.
Costs of moving pets to Australia - breakdown
Rabies vaccination costs
Rabies Antibody Titer/FAVN test cost
RNATT Declaration costs
DAFF Import Permit application costs
General Vaccinations costs
Blood samples testing costs
Internal and external parasite treatment costs
Veterinary certificate a including pre-export inspection costs
Freight forwarding and airline cargo manifest
Pet relocation agent (if you use one)
Fees charged for quarantine services
Additional unexpected veterinary costs
Deportation costs
Cost of shipping other things
Cat and dog travel cages
What to do? - step by step guide on how to organize taking a pet to OZ
Confirm if your pet fulfils general requirements.
Permanent identification - getting a microchip
Getting Rabies Vaccination
Finding a local:

Official Government Veterinarian
Government Approved Veterinarian
Government Approved Laboratory

Blood Sampling - Rabies Neutralising Antibody Titre Test (RNATT)
Declaration - RNATT
DAFF Import Permit
Initial Quarantine Accommodation reservation
Booking an airline ticket for your pet
Confirm quarantine hotel reservation
Other vaccination
Getting blood samples for the testing
Parasite Treatment
Pre-Export Inspection and Veterinary Certificate A
Microchip scan, Veterinary Certificate B, sealing the kennel
At the airport before the departure
Pet collection in Australia
Basic pet requirements
As you can see bringing a pet to Australia is quite a complicated process. However with an experienced pet moving company this can be a straight forward move. We have the knowledge and many partners around the UK and OZ. We are friendly with many vets that can help you with getting your pet ready to be sent to Australia. The more planning and preparation you will make the less you will have to pay to take your pet with you to OZ.