If you are looking for a shipping firm that specializes in removals to Australia from UK then you are in the right place. We undertake jobs of each size, from 1 item to full house moves. No job is too small or too big! We offer the shipping service that you deserve!
Cheap shipping to Australia from the UK
Australia is often called 'The Happy Country". It is renowned all over the world for its climatic conditions, vast landscapes, relatively low cost of living and crime rates and excellent infrastructure, health care and education.
It is no coincidence that Australian cities appear on the list of "most liveable and most inhabitant friendly cities in the world." Australia is a very popular travelling destination for those going on a long vacation but first and foremost it is most desired country for Britons looking for a better life for themselves and their families.
Australia, for a long time, has been waiting with open arms for the people from abroad. In fact, almost one out of four Australians was born outside the country. This diversity has contributed to the cultural richness of Australia.
Although we specialize in cheap shipping to Australia from the UK, we realize that moving to another country is not a simple matter. And that's why we offer advice and assistance on all important issues such as visas, insurance, tax, health care, housing, school search and much more. If we do not know the answer to your questions we will point you to the right direction.
People keep asking us how long it takes to collect their stuff, ship and deliver it to Australia. Off course it is very important to know so you can plan your move accordingly avoiding unnecessary hurry. Below, you can see how much time you should spend on each phase of your removals.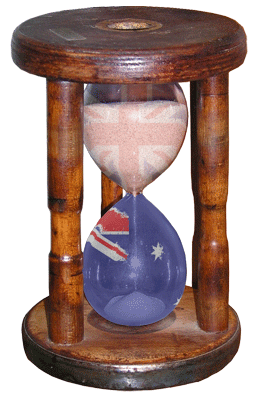 1 week for getting quotes
Let's start with the quotation process. You should allow for it at least one week. You need to contact a number of shipping companies to obtain at least 3 estimates. At this stage you should also start thinking how to transfer money to Australia. Also if you do not have time to invite movers to your home you will have to make a full inventory list that will be required to work out the exact cubic volume of your goods.
How long does it take to pack all your possessions?
Professional shipping firms can pack full 3 bedroom house in just one day however if you decide to do it yourself you should allow for it at least a week. You need to organize the packing boxes and wrapping materials for moving, get your family to pack their personal items and most important coordinate everything making sure there are no restricted items included otherwise your shipment will not go trough the quarantine check. You may also get an on-the-spot fine if you fail to declare all your possessions. Read more about shipping furniture to Australia.
1 week for the collection and to start of shipment
It take some time to reload your goods into a shipping container, prepare all the custom documents, check the container at the port and load it on the vessel. The shipping lines do not sale 7 days a week. Usually two or four times per month. Cheap shipping to Australia from UK will be possible only if you do everything on time and properly.
What's the shipping time at sea from the UK to Australia?
The transit time in the table below is the time at sea. Please note that the delivery times are approximate. Unfortunately no one can offer guaranteed shipping times until the vessel arrives to the destination port. Your shipment can be delayed for many different reasons especially for the bad weather conditions.
Latest articles:
1 week for the custom clearance and delivery
For the collection, custom clearance and to door delivery times please allow another 8 days. For shipping goods and delivery time to other destinations please send us an email or give us a call.
Where do we ship from the United Kingdom?
It does not matter where you are! We can arrange daily collections across the whole of the UK, during the weekday, evening or weekend. Contact us and ask for special offers they usually start on the 08th of March and last until 17.08.2013. Ask for UK to Australia shipping special offers! How to move house overseas from UK?
You should also have a look at the latest info in reference to immigration time and procedures. We can offer all you need to to get a visa and the work permit!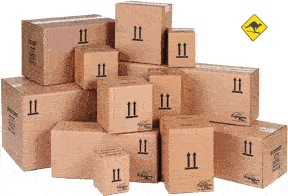 Yes, if you decide to pack yourself we can provide removal boxes. The boxes can be send to you by a courier or delivered by our transport division to your home. Please remember that each box that has been packed by you need to have an inventory list attached to it.
Packing services
For those that do not have time to do the packing we will be happy to provide professional full packing or fragile packing services especially if you are shipping antiques to Australia. If you are not sure what to do we can provide 2 options, 1 for international packing and 1 without the packing so you can decide later. Shipping from UK abroad require special packing knowledge and experience.
Shipping from UK by sea or by air?
You can choose between air freight and sea shipping to Australia. Everything depends on your budget, delivery time, size of your cargo. As you probably know the sea shipping costs are much more cheaper in comparison to shipping by air. On the other site if you ship by air your items will be delivered within a week instead of within 8 weeks if you use the sea service. Anyway whatever method you choose everything should be delivered safely.
Shipping from the UK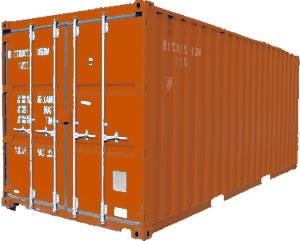 Our shipping agents have specialised in providing estimates for handling goods for many years, having thousands of British families happy with our comparison service. It is free to use, with no-obligation and it is dedicated to comparing up to 5 local international movers to get you the best deal available on the market. We specialise in all sizes of UK to Australia shipping and whether you're based in Scotland, England or Wales through our nationwide network of partners we can deliver the quality service. To arrange a free survey or to compare cheap shipping form the UK quotes online contact your head office or complete the online form on our website 20.08.2013 - August 2013.
Professional help and advice on the phone or by email
Bespoke and tailor made worldwide shipping services to Australia by local and cheap shippers
As many removal options as you wish, the cheapest shipping solutions available in August 2013
Individual approach to each client
Are you looking for a shipping company that has a lot of experience in shipping art? Let us show you what we can do. We can ship from the UK to any destination Australia be it Adelaide, Tasmania, Bowen, Mackay and many more. Every day we are sending boxes, parcels, single items and full containers of household goods. The prices vary from as little as 50 GBP up to 5000 GBP for full container loads. Depends on what items you are shipping we will provide you with the cheapest options available. Contact us to find out our new rates from 31.08.2013 - August 2013.