If you are looking for a shipping firm that specializes in removals to Australia from UK then you are in the right place. We undertake jobs of each size, from 1 item to full house moves. No job is too small or too big! We offer the shipping service that you deserve!
Cheap shipping to Australia from the UK
Request options and compare shipping costs
The shipping costs are calculated based on the cubic volume. That's why the first step is to establish what items you want to ship to Australia from the UK. If you are not sure whether you can afford taking everything you would like to take, get prepared for requesting a few options:
Option 1: Boxes only – try to estimate the number, if you do not know how many ask for prices to ship 5, 10, 20 or as many as you think will be sufficient.
Option 2: Boxes and selected furniture – try to specify the number of boxes and prepare a list of biggest items you think are high priority.
Option 3: All domestic items and boxes – make a list of all furniture and household equipment including the attic, cellar, garden, garage and shed items
Option 4: Shipping a motor vehicle – provide the make, model, year and approximate UK market value
Option 5: Moving pets – what name, breed, age, dimensions
Option 6: Full international packing service – if you pack no company will be able to provide the insurance
Option 7: Fragile packing – prepare list of fragile items for example: china, paintings, packing kitchen items, antiques, mirrors, TV, computer etc…
Option 8: Boxes and packing materials supply - in case you decide to pack
Option 9: Insurance – estimate and provide the total value of the shipment
Option 10: Special requirements – think what other shipping services you may require: furniture dismantling, disconnecting white goods and appliances, final cleaning, unpacking at the other end, customs clearance, taxes calculation (if applicable) storage in the UK or in Australia etc…
Just choose the services you require and request a fully detailed quotation which will help you to make the right decision concerning what to take with you and what to leave behind.
Free estimate
Estimating and providing information online, by email or on the phone is easy if you want to ship just a few boxes or some items. However everything gets more complicated if you plan to bring to Australia the entire contents of your household. Do not worry! We offer free survey during which our estimator will discuss your requirements in details, tell you what we can do for you, take the exact inventory, estimate the number and the type of boxes required, calculate the cubic volume and prepare a tailor-made estimate. Of course this is a free and no obligation service.
We have clients requesting quotes even 2 years in advance. Everything depends on your individual approach and situation. Some people like to have everything planned a year ahead and some leave it to the last minute. The quicker you contact us and book the job the higher chances you have for cheap shipping from the UK to Australia. The estimate can be amended at any time at no costs. Contact us today for your free quote!
Do I need to know the delivery address?
No. At the quote stage you do need to know the exact delivery address. However you will have to specify at least a city or nearest biggest town. We will allow for 10, 20 or 50 miles radius delivery.
The shipping date
At the pricing stage you do have to know the exact shipping date. As there are low and pick seasons by specifying the time of the year or a month your quote will be more accurate. The exact date can be provided when you are ready. The more notice you will give us the better. However we can handle collections with as little as just one day notice.
Are there any restricted items?
Yes, Australian Customs and Border Protections especially the Department of Agriculture is very specific and strict on the type of goods you are sending from the UK to Australia. Please visit the following link for more information about prohibited and restricted items from shipping to Australia.
Cheap shipping from the UK
Most our customers is interested in the most economical way of shipping from the UK to Australia. The cheapest option has always been the sea shipping. All goods are always loaded in to a shipping container. We offer both groupage (single box, a few items) and full container service. Should you require a rapid delivery we can also offer shipping from the UK to Australia by air freight.
Do you need a packing service?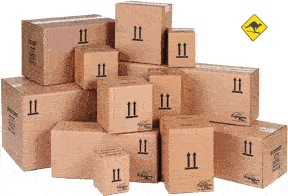 None UK company providing international shipping to Australia will be able to provide you with an insurance option to cover your goods while in transit if you pack. We are not an insurance company and can't change this condition.
Regarding the insurance we work as an insurance agent and can only offer the insurance option if you take the fragile or full packing service. Professionally packed goods are less likely to be chosen for inspection which is equivalent to cheap shipping and saving money.
For small shipments from the UK to OZ we also offer tailor-made wooden crate design and build service just to keep your goods together and separate them from other consignment. Alternatively your boxes can be palletised and shrink-wrapped for more secure transport. You need to decide whether you would like to pack or have it done by professionals. The decision is yours! The insurance is not mandatory. To find out more about packing options please visit international packing services.
Can I use my own packaging?
Of course you can use your own boxes. To minimize the possibility of inspection and quarantine please use clean and new boxes only. Also make sure you make a generic inventory of what's inside and attach it to each box so the Australian Customs and Border Protection officers do not have to open the box for checking. For health and safety reasons please do not make your boxes any heavier than 30kg unless you have to. If you decide to pack you can order boxes and all necessary packing materials with us. Packaging prices will be provided as an option on our quote.
What's the delivery time?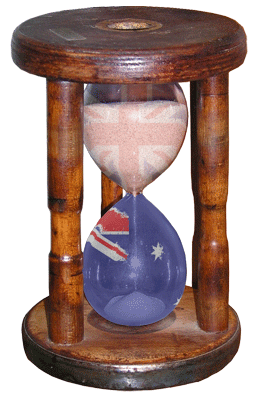 How long to ship to Australia? The cheap shipping by ocean, door to door, takes approximately 10 – 12 weeks. Just the time at sea is about 40 days. Loading and unloading the vessel takes about 5 days for each activity. You need to also allow a few weeks for the packing, collection, preparing valid and legal export / import documentation, clearing goods from customs, customs inspection, quarantine time (if applicable), delivery to the final destination. The delivery time by air depends on the service chosen (express or standard) and can be from a couple of days up to 2 weeks.
What's door to door and door to port shipping?
Door to door service is one of the most popular ways of shipping to Australia. It includes the collection from your UK address, shipping, customs clearance and delivery to the final destination. It is also the cheapest shipping service unless you can collect your goods from the port.
The port term may be a bit misleading here so let's explain what it actually means? Your goods will not be left in the docks. They will be transported to a bond store. The custom bonded warehouse will store you cargo at no costs for 3 days only. You need to act fast! Failing to collect within that time will involve additional, quite high charges. Our agent or customs broker will notify you immediately about the arrival of your goods. We can sort out the clearance which will cost between £65 and £115 depends on the port or you can do it on your own to make your shipping to Australia from the UK cheaper.
Can I deliver my belonging to your office?
Yes, you can bring your belongings to our warehouse. If you have your own vehicle which is big enough to accommodate all your stuff this is actually another good way of making your shipping to OZ cheap. It will not make a huge difference to the final price but it always a few quid more in your pocket. More about shipping furniture.
Do you provide storage?
It takes some time to buy or rent a right house in a desired location. We offer storage both in the UK and in Australia. If required the short term storage will be provided at no cost. The long term storage is chargeable. If you require either option please make sure we have included them to the quote.
Additional charges
Additional charges may apply and include inspection, quarantine, fumigation, cleaning, port charges, handling goods at port and customs, duties and taxes. On the quote you will find all information and approximate costs that are not included in our door to door shipping from UK to Australia services. It may happen that your goods will be chosen for inspection however this does not happen very often. We will notify you if some of your goods are subject to Australian quarantine or will have to be fumigated. If shipping under the Personal Importation Scheme most of your possessions can be shipped tax free. There are certain items and products like tobacco and alcohol, new equipment that is taxable. Once we have received the inventory of your furniture, equipment and items to be shipped we will indicate where additional procedures and charged may occur. We will advise what to do and offer solution for as cheap shipping from the UK as possible. We will break down all the additional charges and indicate approximate figures.
Shipping confirmation and tracking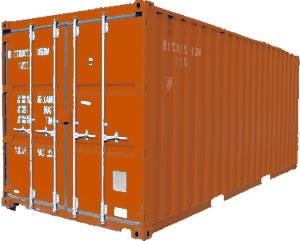 Once we have collected or received your possessions we will provide you with a copy of the collection note. Next your items will be loaded into a container which has to be delivered by us to the port and passed on to the shipping line at least 5 days prior to the container vessel sails. Part load shipments are placed in the container by us in our warehouse.
Full container moves can be loaded and sealed in your presence at our depot or at your property. Before long after the vessel has left the port and started the journey we receive from the ship agent The Bill of Landing. We will forward this important document to you. It contains the following information: approximate delivery date, the destination port, address and contact details of our custom broker and some other information.
A few days before the planned delivery to the port you will have to contact our broker just to make sure they are ready to start clearing your goods from customs as soon as they arrive. Remember you have only 3 days of free storage in the Australian Customs Bonded Warehouse. Depends on your earlier arrangement we will collect your goods and put them in our storage for you to pick up, or we will collect and deliver to your new address, or you will have to collect.
What documents you will have to provide?
We will require you to sign the inventory sheet and provide a copy of your photo passport page. In addition you will need to provide the exact collection address, an email address for the quote and further correspondence. We will also need a valid telephone contact number. All required documentation and contact details have to be provided prior or during the time of the collection.
Shipping companies
The international shipping to Australia is much different to the UK national and local removals where we have some chances to chase the clients that are late or have failed to pay for the service we have provided. If you move overseas and decide not to settle your invoice we have no chances of getting our money back. For that reason you will have to make the payment no later than on the collection day. UK to Australia cheap shipping companies for our services we accept credit card payments by phone or online. We also accept bank transfers. In some cases we accept payments made after the collection but before the final delivery. The payment terms and conditions can be discussed individually.  
Insurance
How much is the insurance for shipping? Is it worth? Should I have my furniture and personal goods insured? Most of our clients who are shipping to Australia breakable, precious, fragile, sentimental and valuable things insure their belongings. We are a network of shipping companies and provide insurance on the insurance agent basis. The terms and conditions of the insurance policy offered are set by the insurance firm which by the law is regulated by the UK Financial Services Authority. In case of any claims you get your money directly from the insurance company. If you do not want to, you do not have to purchase any shipping insurance however please keep in mind that your gear will not be insured at all. The other thing to remember is that the owner packed furniture, equipment and personal belongings are not covered. To insure your possessions you will have to work out an approximate value and make the exact inventory of each item to be insured. To insure goods which value is about £20000 you will have to pay £600, £10000 - £350, £5000 - £225, £2000 - £100, £1000 - £59, and if the value is below £500 the shipping insurance will cots around £42. Before you decide on buying the insurance we strongly recommend you to read the terms and conditions to make sure you get the type of insurance cover you would like.
Shipping costs to Australia from UK
The shipping prices depend on many different factors. Please visit the following page dedicated to shipping rates to find out more about standard rates. For accurate prices please use our online form or contact our office. We will be happy to calculate the cost of shipping to Australia from the UK at no charge and with no obligations. We look forward to hearing from you!
Check out the latest information about working in Australia.