Dog kennels
IATA cages are ideal for transporting your dog overseas safely and comfortably. Dog travel cages are easy for your puppy to use and for you to clean it.
They meet all international requirements for moving live animals.

Cat crates
Find cheap cat travel crates accepted by all airlines. Learn what types and what dimensions are available.
Use online shops to find cheap cat travel cages for sale. Save up to 40%. Always make sure the box meet IATA requirements.

Dog travel cages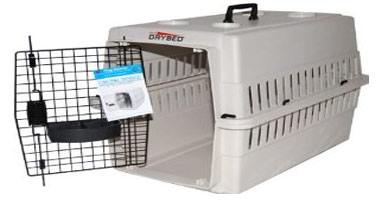 IATA kennels for dogs and cats
Most international movers today do not move only immaterial items. They can also relocate animals of various types and breeds including pets such as dogs, horses, cats and others. However, these animals are not put in the same box or in a shipping container with other items. They are handled very careful otherwise they would not survive the journey and could die.
Besides, they are fed during the move to Australia that will last for hours. So, the dog kennels and cat cages for pet travel are made in such a way that the airline workers will be able to feed them during the journey. Dog boxes and cat crates are specially designed and made in compliance with the required IATA standards. Below are some governmental requirements for the construction of dog cages and cat boxes for bringing pets to Australia.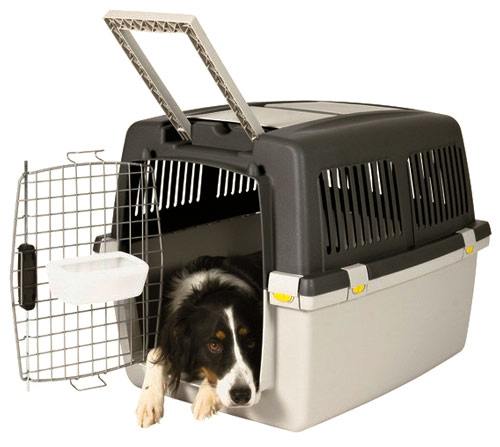 It is the shipping method, size and the type of animals to be moved that determine the right material to be used for the construction of an appropriate kennel. For example, in air freight, the containers for moving most breeds of dogs should be made from rigid plastic. Mesh or wire mesh is not the most suitable material for making cheap IATA air travel dog cages.
However, for large breed of dogs, rigid plastic shipping cages are not suitable. Rather than rigid plastic material, pet traveling crates made from metal, hardwood, plywood or any other similar material are used. Such airline dog carriers and crates for moving overseas live animals by air are required to have on each side two secure door fasteners.
Besides the materials used, there are also requirements for the size of the crates to be used in moving pets. A suitable large or small dog cages should be spacious enough for the animal to lay comfortable in a natural way, stand, turn and sit erect. In other words, the animal should be comfortable while in the box. Spaciousness and comfort are the basic requirements for the cat crates and dog travel cages.
The cage frame should be strong. The dimension and the construction of the frame depend on the type of material used in the crate construction. The dimension for the outer frame made from wood should be 2.5cm x 7.5 cm or 1 inch x 3inches. Hardwood or plywood can be used for the sides. But the frame should be bolted or screwed together to the side.
The side walls of the dog travel crate and cat kennel should allow enough ventilation and the wall must be solid. The inside of the container is not supposed to be rough. Good wooden, plastic or metal dog containers should have smooth interior without any protrusion that will pinch and cause the animal pain. For properly ventilation, one end of the cage should be entirely open but covered with bars, smooth expanded metal or welded mesh which should be securely fixed to the crate to make it impossible for the animal to break the travel box.
If the cage is made from wood, the opening in the welded mesh should have a maximum size of 25 mm x25 mm for dogs and cats. For better nosing and paw proofing, the smaller opening may be allowed. The welded mesh must be strongly fixed to the frame with a staple.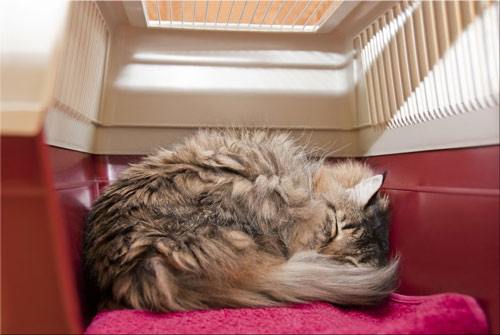 The cheap dog travel cages are required to come with handles which are supposed to be positioned at the middle of the containers' long sides. Live animal moving container regardless of the material used in constructing it should have a solid and leak-proof floor. The roof is not only supposed to be solid but it should also have openings for proper ventilation. However, the openings should not reduce the strength of the roof. If a cage, rate or dog moving kennel is made from wood or even plywood, similar material should also be used for the roof.
Cages for moving live animals should have a door at one end. The door must occupy the entire end. It can be hinged or sliding door. If the animal is being moved in the cage overseas to a country that requires sealing of the crate, a means for proper sealing or fastening should be made available in the kennel. If the door is very large, then additional hinges should be provided. Welded or cast metal or strong plastic material can be used for the construction of the door. It should have enough thickness so that the animal will not be able to dislodge it. In order to prevent the animal from having any injury or the handlers of the shipping cage from damages, the door is required to be paw-proofed and nosed.
Other features that should be made available in a container for moving animals include the following:
Water and feed containers with outside access
Forklift spacers
Labelling
Types of dog kennels and cat cages:
cheap large dog cages for cars and vans
small croft dog cages
extra large dog travel cage
K9 outdoor cages
XL lintran dog cages
Wooden, plastic, metal large and small dog kennels for sale
Dog runs
Small reeves kennels
Outside insulated dog kennels
Medium dog car and air travel crates for sale
Cheap airline dog carrier for sale online
Dog travel cages prices
Dog and cat travel cage costs

| Animal | Crate / kennel dimensions/ IATA | Price |
| --- | --- | --- |
| Dog | Medium - 72 x 52 x 51 cm (L x W x H) | £49,99 |
| Dog | XL - 102 x 69 x 76 cm (L x W x H) | £159.99 |
| Dog | 28" (71.12 cm) long by 20.5" (52.07 cm) wide by 21.5" (54.86 cm) high | £70,99 |
| Dog | large - 91x61x66.5cm | £137,00 |
| Dog | Giant - (L) 45.5" X (W)29.5" X (H)35" | £170,99 |
| Trixie Iata Approved Airline Pet Cat Carrier | Height 40 cm, Width 38 cm, Length 61 cm | £45.99 |
| 1 IATA Lock Pet Carrier | 31x34x51cm | £38,99 |
| Cheap plastic cat travel cage | Outside dimension are 62cm long, 42 high and 40 wide | £34,99 |
| Cat IATA approved Air crate | 2F 55 X 36 X 33 Cm | £45,89 |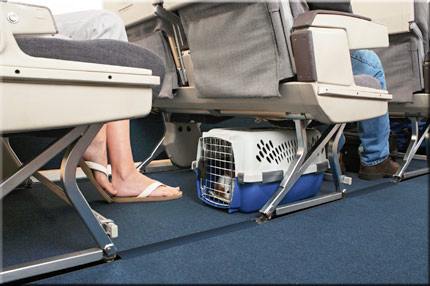 IATA Airline pet travel cage prices depend on the size, the material used, the number of features and the manufacturer. You can buy then online on the internet. When searching for a dog travel cage for sale online make sure it is a IATA approved crate.
Otherwise you will not be able to use the cage for sending it to Australia. Also do not buy the first cage you like. Shop around and visit at least 5 different Internet shops.
Online sellers offer a lot of very attractive discounts. It may take you a couple of hours to find an online shop with the cheapest dog cages or cat travel crates but the lower prices will make you happy.