Free quote
Are you looking for shipping a container to Australia? We will plan everything for you, from packing, collection and delivery to your final destinations.
Call us on 0800 6126259
or use our online form!

20ft container
o you want to hire a 20 foot container and ship in to Australia? We will sort out everything for you!

40ft container
Are you shipping the entire content of you 4 bedroom house? Do you want to take your auto with you too? The 40 ft container is what you need!

Part load
We also specialize in small groupage, part load and half container shipments to Australia. Share the space in a container with other moves and save money! Find out more about:

,machinery
Our highly motivated and professional customer service team, are there to put your interests first. We will answer every question you ask!
Shipping a container to Australia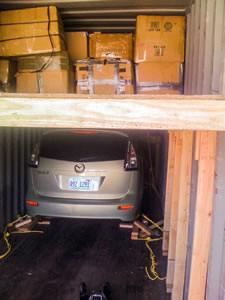 FCL = Full Container Load
This an international term is commonly known and used by container shipping companies, brokers and forwarders to define the sea freight service where the person that is importing or exporting his goods overseas has the exclusive use of the container. (usually a 20ft or 40ft container). The container is usually loaded and sealed at your home or at the port of departure and then shipped to the port of entry.
LCL = Less than Container Load
When the volume of your cargo does not require a full container (FCL) there is a solution for your requirements. You can use the LCL (less than container load) service. This is a sea freight service also knows as a groupage or part load transport. It is the cheapest way of shipping a container to Australia from United Kingdom. Your cargo will be still shipped in a 40 or 20 foot container but the rest of the space will be filled up with the cargo of a number of other customers to make a full container.
The volume
If you find it too complicated or if you do not have time to work out the volume of your move in relation to the full container shipping to Australia from UK we will be happy to assist you. Please contact us for some advise. Our representative can visit you free of charge at your home to take the exact inventory and check what can be done to reduce the volume of your cargo. Once the survey has been completed we will provide you with our best offer based on the accurate volume. If you decide to assess the volume on your own please contact us for some tips. We will also email you our volume calculator. UK to Australia container shipping services June 2013.
20 foot container dimensions and internal volume:
| | | | | |
| --- | --- | --- | --- | --- |
| Type | Length | Width | Height | Internal Volume: |
| Standard 20 foot | 20ft | 8ft | 8ft 6ins | 1100 cubic feet |
| High cube 20 foot | 20ft | 8ft | 9ft 6ins | 1250 cubic feet |
Shipping 40 foot container dimensions and internal volume:
| | | | | |
| --- | --- | --- | --- | --- |
| Type | Length | Width | Height | Internal Volume: |
| Standard 40 foot | 40ft | 8ft | 8ft 6ins | 2200 cubic feet |
| High cube 40foot | 40ft | 8ft | 9ft 6ins | 2500 cubic feet |
Cheap container shipping
Ok, you know now the dimensions and the internal volume of the most often used containers. There is one more important thing you should take in to account. Unfortunately it is not possible to utilize the total internal volume when loading the container. On average you will be able to fill it up, up to 85% and it depends on the nature, shape, size and the configuration of your load.  As you can see when shipping container to Australia it is very important to establish the exact volume of your shipment so you can get an estimate for the service you require. You may be also interested in shipping container rental.
Australian Container Examination Facilities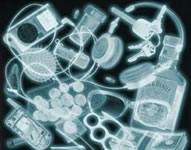 Customs and Border Protection Container and Cargo Examination Facilities (CEFs) are purpose-built integrated examination buildings where your container will be properly checked by using range of x-ray systems and other technology, including container x-ray machines. If the x-ray image reveals that your container contains suspicious cargo it will be unloaded for detailed physical examination. Unloaded containers are checked for fumigants and are de-fumigated where required. You container may be unpacked and repacked if the examination is required. If there are any restricted or prohibited cargo in your load further investigation and inspection will be done at your charge. Please remember that it is against the law to import prohibited cargo to Australia. You may even get an on the spot fine of $220 and be further investigation will begin. Relocating to Australia.
Read more:
Storage containers - buy or hire a wooden or metal 20 ft or 40 ft container.
The cost of shipping full, half, quarter of a container
What happens if you have just a few items of furniture or just a small amount of boxes that will not fill a full container? - Our movers also offer a gruppage shipping services which allows us to reduce the cost of shipping a container to our clients. The groupage service is also called a part load or a sheared container shipping to Australia. This option allows us to offer to our clients a half, one-third, a quarter or even less then a full container shipping and transport solutions. The shared container transport means that we will very carefully calculate the cubic volume of your goods just to find out how much space they would take in a container.
It means you will be charged only for the space that you are actually using. The rest space in the shared container will be filled up with the cargo that belongs to other clients. At the and of the day we as your shipper are getting paid for the full container and at the same time can be more flexible and offer tailored made service to our customer in the UK. Thanks to the part load service you can ship as little as you want getting more competitive container prices.
quarter and one-third container shipping (1/4 one-fourth and 1/3) - about 250 and 350 cubic feet ( about 7 and 10 cubic metres )
half of container - about 500 cubic feet ( 18 cubic metres)
groupage / shared container - any size that you want - 50 , 100 , 150, 200 , 300 , 400 cubic feet
Full, part or shared container shipping cost depends on quite a few factors: the total volume, sometimes the weight, the collection address, the delivery address and the moving date. Unfortunately we can't give you a price for a small container or a part load shipment however as a starting point you can assume that to ship a full container from the United Kingdom to Australia would cost you between £2500 and £3500 including packing and loading it.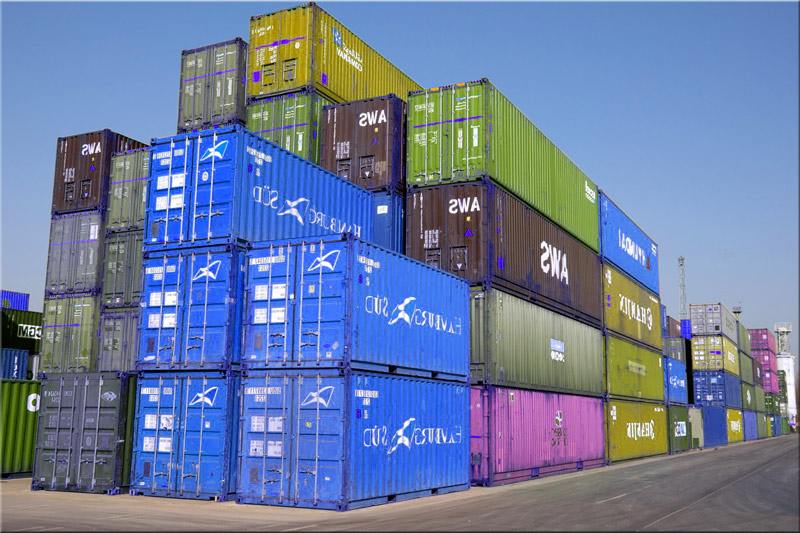 We how how to organize the shipment of containers. It is the cheapest and the safest way of getting your items wherever you want. Just give us a quick call and we will tell you how log it takes to deliver the container, what the procedures are, how we drop it off and collect and deliver. We will tell you how many items you can put into the container and how much space you will have left. Apart from full container moves we also send part loaded containers so you can save some money on your container transport.