Costs of renting a house in Australia
Once you have arrived in Australia, the first few days will be consumed by admiring landscapes, very different to those in Europe and a lot of sleep to adjust to the time difference. Once you have got used to the new time you will need to adapt to a normal life, which means arranging a few things. One of the tasks that vexes is to find your own "flat". If you want to make it cheap you need to spend some time and do a good research.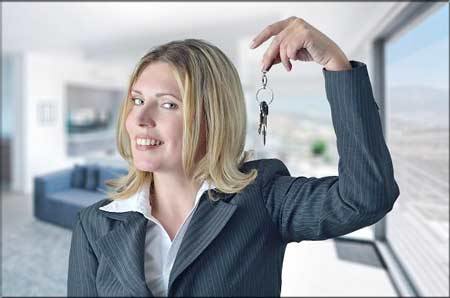 For all newcomers it is very important to estimate the budget that you have available to rent a house. There are a few different types of accommodation in Australia:
Apartments in the city centre
Flat sharing
House rental
House in suburbs
House purchase
For renting an apartment you have to pay from $250, and for a room around $150. NOTE: rental prices in Australia are given for one week.
You must also take into account the additional cost in the form of deposits, which usually reaches the equivalent of one month's rent. So when renting a house or an apartment you are looking at around $1000 and about $600 when renting just a room.
As cities in Australia are extremely extensive it is worth narrowing the search of the accommodation down to a few districts that have the best location for you. Usually people are looking for location close to work, to the city centre or remote areas with good local transport connections.
Room to rent Australia
House or room rental costs in Australia can be checked online. There are many websites where you can publish your add. You can even find and rent a house while you are still in the UK.
Another good source where you can find some good property adds is the local press. One of most common is the magazine called Quokka, appearing every Thursday.
Before you agree to meet a real-estate agent you might want to check the area. Do not trust pictures you have found on the internet they may not represent the reality. Also check if the area is safe.
Your new home should also come with a roofed garage. This is very important because:
The sun operates very strongly and heats the interior
Prices for parking the car in the municipal or private garage can be as much as the rent (1h in the city centre about 3.2 $, at the airport - $ 14!)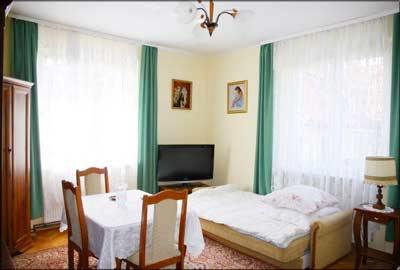 Once you have booked the house viewing do not be surprised if there will be other people watching the home at the same time. You must get used to the fact that Australian citizens do not like wasting time. Surely you will enjoy their lifestyle as soon as you have changed the European way of thinking to the OZ one.
The house rental process is quite laborious. If you like the apartment you need to fill out the form and pay a one-time fee (usually equivalent to one week's rent). The form can amaze with the amount and the type of information to be provided.
In addition to the basic data such as the name, passport number, previous address, telephone number and the type of Australian visa, etc. the from must contain your employment history, you will have to provide a phone number to your previous employers  (you can be sure the property agent will not fail to call and check up on you). The form must also contain the history of the previous lease and provide contact numbers of the owners.
Where to look for adds?
Some landlords require presenting written references, but this is rather rare.
An unemployed person must also present a bank document called "Statement Balance", which confirms sufficient funds on your bank account in Australia.
Going to the meeting with the real estate agent you should have your passport and a credit card or the Australian driver's license.
After completing the application form and paying the one-off  registration fee you have to wait for a call from the agent. Usually property estate agents need about 48 hours to make a check up on you. Once your details and references have been checked you will be informed if your application was successful.
Advise:
When paying the rent deposit (= 1 month rental) instead of the credit card payment choose the Bank check. There will be 2% commission added to each card payment. The check option may save you some money on your house rental costs.
Accommodation costs in Australia  
Are you planning a moving to Australia and would like to find out how much are houses to rent over there? Below we have prepared a table with weekly prices of houses, studios and rooms to rent in different cities. Just have a look to compare houses to rent prices, student accommodation costs and apartment rates:
House to rent prices Australia

| | | |
| --- | --- | --- |
| Area | Accommodation type | Rental costs per week |
| 14C/66 Greast Eastern Highway, Redcliffe | 1 bedroom house | $244,00 |
| 27/6 Brighton Road, Rivervale | 1 bedroom apartment | $298,00 |
| 3 Till Street, Cloverdale | 3 bedroom house | $320,00 |
| 51/169 Great Eastern Highway, Belmont | 1 bed apartment | $333,00 |
| 204B Hardey Road, Belmont | Duplex, 2 bedroom | $345,00 |
| 6A Jay Street, Cloverdale | Villa, 3 bedroom | $398,00 |
| 34/122 Terrace Road, Perth | 1 bedroom apartment | $310,00 |
| 23/120 Terrace Road, Perth | 1 bedroom house | $295,00 |
| 2/269 Stirling Street, Perth | 1 bedroom house | $345,00 |
| 1002/237 Adelaide Tce, Perth City Centre | 2 bedroom apartment | $690,00 |
| 5/34 Arundel Street, Fremantle | one bedroom apartment | $330,00 |
| Unit 1/13 James Street, Fremantle | Studio | $610,00 |
| 57C Quarry Street, Fremantle | Town-house | $720,00 |
| 2 York Street, Sydney, NSW 2000 | 1 bedroom house | $795,00 |
| 317-321 Castlereagh St, Sydney, NSW 2000 | Generous size studio | $405,00 |
| M4/106-116 A'Beckett Street, Melbourne, Vic 3000 | Single ground floor room | $233,00 |
| 127 Leicester Street, Melbourne, Vic 3000 | Studio | $289,00 |
| 5/17 Pear Street, Runcorn, Qld 4113 | 1 room, all bills included | $124,00 |
| 4 Dalveen, Coopers Plains, Qld 4108 | Student share house | $142,00 |
| 104 Margaret Street, Brisbane City, Qld 4000 | Student accommodation | $276,00 |
Alternatively you can always use a hotel accommodation - Hen Hotels In Newquay.