What to do?
There are quite a few things you can do in Brisbane:
go sightseeing
taking photographs
swimming
sailing
supporting the rugby team
clubbing
eating out

What to see?
In the article below you will find some interesting things about Brisbane. There are plenty of places to go, see or try.
Brisbane houses
Central Business District
Brisbane River
Hills and much more

Things to do and see in Brisbane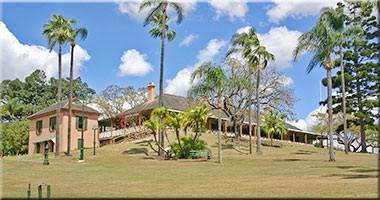 Things to do in Brisbane
If you wonder what you can do in Brisbane you do not have to worry about it. There is a lot of to see and to do. Brisbane is third most populous city in Australia and a capital of Queensland. The metropolitan area has over 2,000,000 of inhabitants.
What differentiates Brisbane from other Australian cities is the climate. It is subtropical. It is very hot and humid in the summer and very mild in the winter. Brisbanians see snow only in pictures so the winter sports are not very popular things to do and to watch in here.
The night and day are not very different and that's why lots of Brisbane inhabitants wear shorts all the time. If you like doing things in the sun you are lucky. Brisbane is a very sunny, warm place to move to. It will be perfect for you. You will have a lot of fun.
Brisbane Central Business District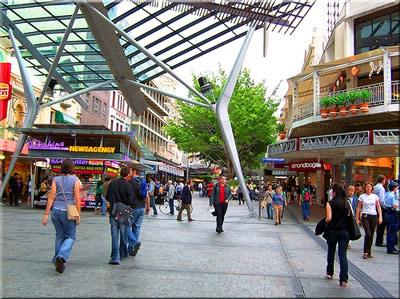 Like in all Australian cities in the heart of it you won't find an old market square but central business district. The location of Brisbane is unique. The Brisbane River meanders through the city which additionally is located on many hills - that what's responsible for Brisbane's character. The sightseeing is definitely a good thing to do to kill the time once you have bored.
If you like clubbing the next thing to do in Brisbane is to visit the local pubs and clubs. Night-life as well as shops, cafés, restaurants are located along the Brisbane River banks. Moving to Brisbane can be really exciting you just need to move your bottom from home.
Some say that Brisbane is most beautiful in evenings when while sitting at a veranda of a restaurant at the river bank, sipping a beer or a glass of wine, one can admire beautiful sunset.
Work & business – the things you need to do
Queensland's economics is based on agriculture and tourism. So there is a lot of to do for waiters, hotel porters, gardeners, cooks and bartenders. Of course there are also many things to do if you are a painter, construction worker, bricklayer or decorator.  You won't find any heavy industrial facilities in Brisbane. There is some storage area at the exit of the city.
Swimming and sun bedding
You will be definitely surprised with the number of swimming pools in Brisbanitos gardens. They are easy visible while flying over Brisbane's suburbs. So if you are shipping goods to Australia form UK do not forget your swimming costume and trunks. If you buy or rent a house in Brisbane there is a huge chance you will need some. And there is nothing more pleasant to do in the morning before work than to have a swim in your own swimming pool.  The area is rather hilly, so it is not so hard to find a house with a good view of the city and the river. Whether you like it or not there is a lot of sunshine in Brisbane so the thing to do, you are stuck with, is the sun bedding.  
Taking pictures of houses and nature
If you are a photographer you will never run out of things to do. There is innumerable number of things to see and to take pictures of.  Most of houses in Queensland do not have a central heating, since it would be useful only from time to time in winter. What is worth noticing, in Brisbane you can find an unusual type of houses, so called 'Queenslanders'. First houses of this kind were built in the middle of 19th century, and are an inspiration for modern architecture in Queensland. We are sure you will find them very interesting and taking pictures of them will be your favourite thing to do.
What a typical Queenslander looks like? It's made of timber, based on stumps which protect from pests, make you independent from terrain unevenness and assure ventilation. Then there are one or two storeys with different rooms and at least one veranda. A pitched roof crowns the typical Queenslander.
Most popular thing to do in Brisbane is to go sightseeing
Brisbane is not overload with car traffic, as well as with people in the city centre. It is probably caused by specific Brisbane inhabitants' attitude. People here do not hurry and do not worry about to many things. Road network including bridges over the Brisbane River is well developed and if you drive a car you can go sightseeing. There are also plenty parking places in Brisbane's CBD. Most of people commute by private cars, but if you don't own one you can use a bus, a train, and a ferry. It may be a good idea to ship a car from the UK to Australia as cars here are much more expensive. There is also an extensive number of walking paths and cycling pathways along the river.
More info on what to do in Brisbane is coming soon. If you live in here and would you like to share with us yourfavourite things to do in Brisbane please contact us and we will publish your favourite activities on our website. We are sure there are plenty of things you could be doing in Brisbane. There are a lot of clubs and public places to go to. There are also many things to see and explore for example:
Brisbane Entertainment Centre
South Bank Parklands
State Library of Queensland
Suncorp Stadium
Sir Thomas Brisbane Planetarium
Glass House Mountains National Park
Macleay Island
Rocks Riverside Park
and many, many more!
Would you like to find out more about moving to Australia? On our website you will find a lot or useful info but if you are not able to find it please feel free to contact us with any questions you may have.